Afifi named director of Prevention Research Center
Published on December 31, 2019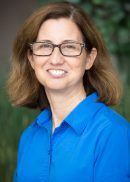 Rima Afifi, UI professor and interim head of the Department of Community and Behavioral Health, has been named director of the UI Prevention Research Center for Rural Health (PRC-RH), a federally funded program conducting applied public health prevention research in underserved communities in Iowa and neighboring states. The UI center is one of 25 such academic programs nationwide funded by the Centers for Disease Control and Prevention.
The PRC-RH, based in the UI College of Public Health, focuses on assessing health disparities in rural areas, and developing or adapting evidence based intervention to enhance population health.
Afifi's areas of research and practice expertise include adolescent and youth health and wellbeing, tobacco control, community participatory research, health equity, and global health. She joined the UI in 2017 after 20 years in academic and administrative leadership positions at the American University of Beirut in Lebanon.
Edith Parker, dean of the College of Public Health and professor of community and behavioral health, says Afifi's extensive public health background and leadership experience equip her to expand the center's role in translating and implementing evidence-based programs to improve health.
"We are fortunate to have an internationally recognized public health leader such as Dr. Afifi who will guide the Prevention Research Center during the next stage of its development," says Parker, who directed the center from May 2011 to December 2019. "Her broad knowledge and multidisciplinary approach to public health and her strong commitment to engaging with partners will be beneficial as the center works collaboratively with communities across the state of Iowa."
Read more about the UI Prevention Research Center's current research portfolio and other resources to improve health in rural communities.