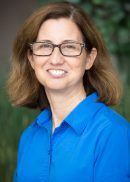 Title(s): Professor and Interim Head, Director of Graduate Studies, Director, Prevention Research Center for Rural Health
Department: Community and Behavioral Health
Office: N432A CPHB
Phone: (319) 384-1476
Dr. Afifi engages in public health research and practice with intent to promote social, community, and policy environments conducive to wellbeing. Whenever possible, she uses methods of Community Based Participatory Research; applies an ecological lens to the understanding of the issues; engages multiple disciplines to widen the perspectives on any topic; and emphasizes knowledge transfer of research to practice and policy. She is specifically interested in intervention and implementation science.
Most of Rima's research and practice has centered on adolescent and youth health and wellbeing; and on the Arab world.  This has infused her research and practice with critical reflections on the impact of global politics, economics, trade; and of war, conflict and contexts of uncertainty; as well as the power of youth agency and voice.  A secondary area of research emphasis has been tobacco control, specifically the global epidemic of hookah use.  Using the Framework Convention on Tobacco Control as a guidance document, her research has explored determinants of use, as well as policy solutions to minimize the morbidity and mortality burden of this alternative tobacco product.
Courses Taught
CPH 2600: Introduction to Public Health Methods
CPH 4105: Introduction to Health Promotion & Disease Prevention
CPH 6410: Global Health Equity
Research Interests
Adolescent/Youth Wellbeing
Health and Wellbeing of Refugees
Mental Health
Community Participatory Approaches
Structural Determinants of Health
Intervention Development and Evaluation
Background
Affiliations
University of Iowa Immigrant/Refugee Health and Wellbeing Research Group