The Power of Stories
Published on January 6, 2023
The use of stories to inform public health planning, understand peoples' experiences, and share information is gaining traction.
By Jennifer New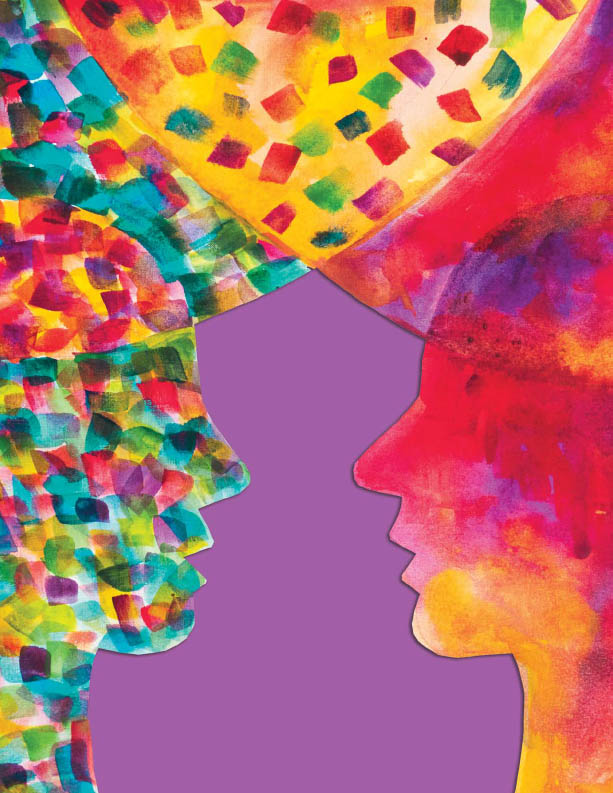 EDUCATIONAL PSYCHOLOGIST Jerome Bruner spent his career studying the ways in which stories are formed and how they impact our understanding of the world. "We are storytelling creatures," he wrote, arguing that our minds are not made to absorb or share information in a linear way but through stories.
Public health, long dominated by quantitative research, is warming to the ways in which storytelling can be used both to collect and share information. Several College of Public Health faculty members have long seen the value in storytelling and rely on narrative to anchor their work in human experience.
Community Collaboration
One researcher who embraces stories is Sarah Nash, assistant professor of epidemiology. Nash blends data science with community engagement to understand and address cancer health disparities, particularly among Indigenous and rural communities. She maintains a relationship with the Alaska Native Tribal Health Consortium where she's particularly focused on colorectal cancers in Alaskan Indigenous peoples.
When the Iowa Cancer Registry's 2021 Cancer in Iowa report was released, she was among the investigators whose interest was piqued by the racial disparities expressed in the data. Black Iowans are contracting and dying from cancer at a far greater rate than white Iowans. She conceived of a research project that explores the causes of this gap.
"I come from a cancer prevention background," she says, "so I was thinking, 'Let's try to understand cancer prevention behaviors in this population.'" If she could better understand why the differences were occurring, she could devise solutions to prevent it.
Nash was committed to collaborating with the community. "I have a real passion for community-engaged research," says Nash. "I totally believe in the adage 'Nothing about us without us.'" She reached out to Angela Van Arsdale, a patient service coordinator at UnityPoint Health in Waterloo, telling her that she wanted to hear the community's needs and concerns. The information that came back via Van Arsdale was loud and clear: African American community members in eastern Iowa were interested in the racism that exists in the health care system and how it affects people's desire to access care.
"We flipped the script," says Nash, who brought Van Arsdale on board as a co-investigator and added Ashley Williams, a graduate student in community and behavioral health, to the team. Instead of focusing on outcomes, they devised an interview guide that focused on people's experience of racism and its relationship to cancer prevention and screening.
Interviews were administered by Van Arsdale and Williams, both African American. It was important to Nash that she wasn't present at the interviews. Capturing people's stories necessitates trust and comfort in a situation, and, she said, it would have been "highly inappropriate for a white professor" to be there while gathering stories from Black residents of Waterloo.
Gaining Better Understanding
Nash's team has completed 20 interviews and is now applying for a grant to do related work that will combine forces with another CPH researcher, Whitney Zahnd. An assistant professor of health management and policy, Zahnd's current research project was also sparked by the disparities highlighted in the Cancer Registry's report.
"The registry has a lot of quantitative data that describe cancer disparities," Zahnd says, "but we wanted to get a better understanding of how cancer is impacting Black Iowans. Let's take it a step further and talk to survivors about their experiences of learning they had cancer and of the treatment they received and their experiences in the health care system."
Funded by the Holden Comprehensive Cancer Center, Zahnd is working with Gawain Williams, a graduate student in health management and policy, to perform interviews. She suspects that the stories they collect will surface experiences of inequities and racism in the health care system.
"We want to identify ways to make cancer patients' experiences better," she says. "After we listen to these stories and find similarities, we'll return to the community and say, 'This is what we heard. Now, what should we do?'" It's this next step of moving toward improving the system that she and Nash hope to do together.
Sharing Experiences
Another CPH scholar who puts storytelling at the center of their work is Rima Afifi, professor of community and behavioral health, who says, "All of my work is storytelling in one form or another."
Steeped in community participatory approaches to public health, Afifi says opening space for people to share their stories substantiates their lived experiences, while amplifying their stories allows others to strengthen understanding and empathy.
One of Afifi's current projects is related to health care workers and the pandemic. In partnership with the Iowa Public Health Association, the study "Harnessing Knowledge/Elevated Learnings: Iowa's Experience Mitigating COVID-19" asks statewide public health professionals to share their experience of working on the front lines during the pandemic. An online platform gives participants the option to write or record their story. The study is intended to assess and understand lessons about effective action and areas that need improvement for future crises.
"This assessment is really an emergency preparedness initiative, uplifting both the incredible strengths and assets in our public health system and areas of challenge," Afifi says, noting that of the more than 100 people who have submitted stories so far, many have said the experience of doing so was therapeutic.
Storytelling Skills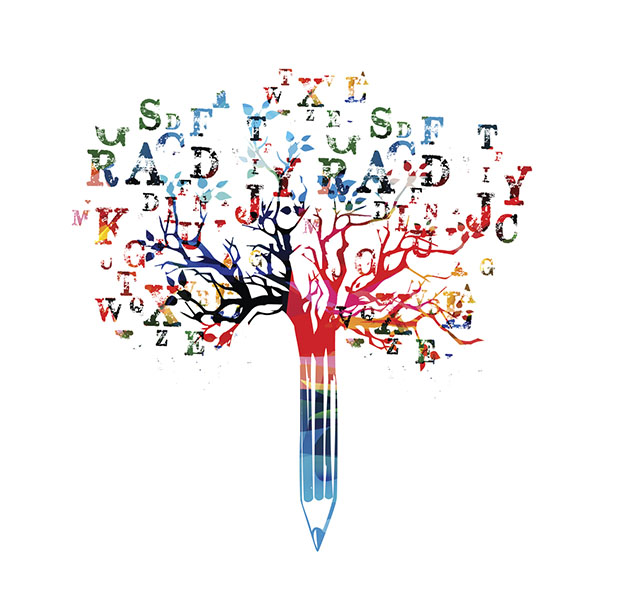 Amanda Sursely, a PhD student in epidemiology, is working with Afifi on the study. As someone who has already honed a lot of experience in quantitative methods, Sursely says she appreciates the ways in which qualitative methods can help to parse the meaning behind the numbers. "Dr. Afifi has taught me to look across stories for themes and to find the broader picture of what the stories tell you when they're all put together," she says.
Student Ashley Williams credits the interviewing she's performed for Nash's study as a major learning experience in working effectively and ethically. "Some of the stories were really difficult. I've learned [from Nash] to give people time. To say, 'Hey, if there's anything you don't want to share, that's fine. If you want to talk again later, that's fine.'"
While many of the faculty members say they received little to no training in how to do storytelling well, they are mindful of passing these skills on to their students. Zahnd provides some of the basics she teaches in her classes: "Be collaborative with the community you're interviewing. Don't helicopter in and extract information and then leave. Recognize that relationship building takes time; you can't rush."
Brandi Janssen, clinical associate professor of occupational and environmental health, comes from an anthropology background. She jokes that she was hired because she was able "to speak farmer." Janssen is dedicated to sharing information with rural agricultural workers in ways that will matter to them. She writes a regular column on safety and health for Iowa Farmer Today, a major trade newspaper that gets distributed across the Midwest. Her writing is aimed at structural change and prevention, but she's well aware that her readers are going to be more receptive to the words of their peers than those of a university professor.
Which is where storytelling comes in. In articles that have focused on how to work after a shoulder surgery or how to manage diabetes, Janssen cultivates and shares the experiences and words of farmers who have gone through it. She's found that "stories are generative," so that after publishing a piece, she'll hear from others about a similar experience.
Beyond the Numbers
Janssen believes that public health is beginning to embrace storytelling and other qualitative methods more readily. In her field, she says, "We're having a conversation about what is evidence. It's usually deemed quantitative, such as exposure data and levels of contamination. My questions are, how do people reflect on their environment, how do they act in it?" She says that coming to an understanding that data is more than numbers is a slow change.
Afifi also believes the field is opening to more qualitative methods. "The reckoning that's come from COVID and racial disparities, the stories that have been under the surface are now coming out," she says of the moment.
Nash sums up their efforts with an important reminder: "Behind every single data point is a story."
This article originally appeared in the Fall 2022 issue of InSight magazine