CPH faculty and student receive Discovery and Innovation Awards
Published on March 23, 2023
The Office of the Vice President for Research (OVPR) is recognizing eighteen exceptional researchers, scholars, innovators, students, and administrators in the 2023 Discovery and Innovation Awards program.
"We are honored to recognize the University of Iowa faculty, staff, postdocs, and students whose research and scholarship betters our community, our state, and our world," said Marty Scholtz, vice president for research. "These awards celebrate every aspect of research and scholarship at the University of Iowa. The winners range from undergraduate student researchers to faculty members who lead in their fields, from research administrators and professional staff to scholars engaging with the general public."
Recipients from the College of Public Health include:
Christine Petersen, professor of epidemiology and director of the Center for Emerging Infectious Diseases in the College of Public Health, is the 2023 Scholar of the Year. The award celebrates nationally recognized recent achievement in outstanding research, scholarly and/or creative activities by tenure- and/or research-clinical-track faculty members within the previous 24-month period.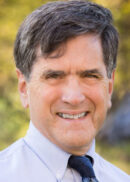 Keith Mueller, Gerhard Hartman Professor in the Department of Health Management and Policy in the College of Public Health, received the Distinguished Achievement in Publicly Engaged Research Award. The award recognizes an individual faculty member who has put addressing public needs and direct engagement with the public, in the service of improving quality of life through research, at the forefront of his or her academic activities.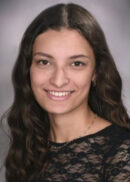 Laura Flores, a human physiology major completing a public health certificate, was one of five students who received ICRU's Excellence in Undergraduate Research Awards.This award recognizes outstanding accomplishments in scholarly investigation, artistic creation, or performance by undergraduates at the UI.
Each winter, the OVPR solicits nominations from the campus community for the awards, which include: Scholar of the Year, Early Career Scholar of the Year, Leadership in Research, Graduate Student Excellence, Postdoctoral Scholar/Fellow Excellence, and Excellence in Undergraduate Research, as well as awards that recognize distinguished achievement in communicating research to general audiences, engaging the public through research and scholarship, mentoring student researchers, administering research programs, and advancing understanding in diversity, equity, and inclusion. The winners will be recognized at a reception on Monday, September 11.
See the full list of awards.