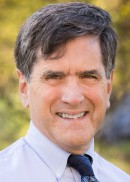 Title(s): Gerhard Hartman Professor
Department: Health Management and Policy
Office: N232A CPHB
Phone: (319) 384-3832
Keith J. Mueller, Ph.D., is Gerhard Hartman Professor in the Department of Health Management and Policy, University of Iowa. He is also the Director of the RUPRI Center for Rural Health Policy Analysis and Chair of the RUPRI Health Panel. He has served as President of the National Rural Health Association (NRHA) and as a member of the National Advisory Committee on Rural Health and Human Services. He has also served on national advisory committees to the Agency for Healthcare Research and Quality, and the Centers for Medicare & Medicaid Services. He has published more than 220 scholarly articles and policy papers, and received awards recognizing his research contributions from NRHA, RUPRI, and the University of Nebraska. In 2016, he received the University of Iowa Regents Award for Faculty Excellence. His PhD is in Political Science from The University of Arizona, and he completed a faculty fellowship with The Johns Hopkins University.
PhD in Health Services and Policy focal area
Courses Taught
Seminar in Health Policy
Introduction to the US Healthcare System
Research Interests
Implementation of the Affordable Care Act and its replacement
Delivery of Healthcare in Rural Areas
Rural Health policy
Background