Encouraging the art of empathy
By Ann Saba
Published on June 22, 2016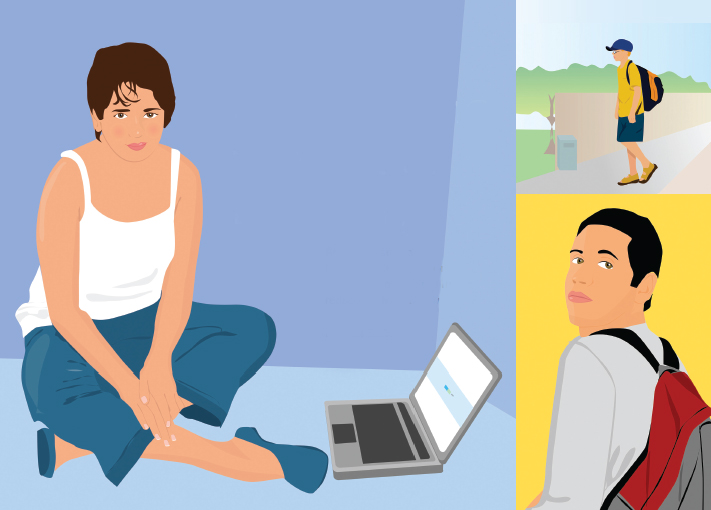 I AM FROM FRIED MOZZARELLA.
I AM FROM COOL SPRING DAYS.
I AM FROM THEY SAID I WAS NOT THAT SMART.
These are words written by Cedar Rapids, Iowa, middle school students who participated in an activity to get them talking about bullying and identity using art and expression. First, the students answered questions like: What is your favorite food? What is your favorite season? What is something cruel that has been said to you? Then, the students put the words "I am from" in front of their responses, creating poems to share with their peers.
The "I am from" poem helps students learn that we all share experiences of pain and joy and have something to learn about everyone. It is just one of many activities described in a new web toolkit launched in early 2016 called HEAR: Helping Educators Use Art to Reduce Bullying. The toolkit, aimed at teachers, youth group leaders, and others working with middle and high school students, is a collaboration between the University of Iowa College of Public Health, UI Injury Prevention Research Center (IPRC), and Working Group Theater based in Iowa City.
Emotions and Empathy
Focusing on the emotional side of bullying is exactly what researchers hope will help create empathy among students and a culture that does not accept bullying behavior.
"Current bullying prevention programs take a traditional approach, providing information in a classroom, much like math and reading are taught," says Corinne Peek-Asa, director of the IPRC and principal investigator of the HEAR project. "However, teenage brains have a very active emotional center, and neurological research shows that the intellectual area of their brains — those that allow mature decision making — are not fully mature until teenagers reach their early 20's."
The HEAR web toolkit is an extension of the Out of Bounds project, a play about cyberbullying commissioned by Hancher and funded by the Iowa Arts Council. The Working Group Theater (WGT) began developing the play in 2013, around the same time that Marizen Ramirez, associate director for science at the IPRC, was conducting research on the effectiveness of anti-bullying policies in Iowa schools. The team sponsored a community event to gather feedback and inform the play's development.
The WGT also interviewed local families, guidance counselors, and police officers about their experiences with bullying. The outcome: Out of Bounds toured 18 schools in eastern Iowa in 2013 and later won a prestigious award that helped support a national tour in early 2016.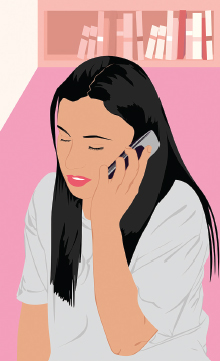 The Moment of Choice
Jennifer Fawcett, one of the founders of WGT, said former friends of a young woman who was interviewed for the Out of Bounds project knew what they were supposed to do as bystanders in a bullying situation, but still chose not to do it.
"With the play, and then the toolkit activities, we wanted to pinpoint that moment of choice so students would think about what kind of choice they would make," Fawcett says.
"The problem with an issue like bullying is that it can be reduced to slogans which are easy to say, but very hard to do," Fawcett continues. "The exercises in the HEAR toolkit give students an opportunity to reflect on how bullying affects their lives. They get to literally practice different behaviors and explore how they could effectively change the climate of their schools."
In 2015, both the play and the toolkit were tested with students in five Cedar Rapids middle schools as part of a service learning course funded by the Roy J. Carver Charitable Trust and IPRC. In the course, led by IPRC researchers, 10 UI students first learned about the epidemiology of bullying and building community partnerships, and tried out several of the activities to use at the schools.
The UI students and several teachers then led the activities in participating classrooms. The UI students' survey found that about 95 percent of the teachers at the middle schools had a positive or very positive impression of the play, and more than 90 percent felt their students were very or somewhat motivated to implement anti-bullying strategies after seeing it. The HEAR activities were also viewed favorably: "Teachers said that the activities encouraged reflection on bullying and allowed the students to creatively share their thoughts," says Ramirez.
Creating a Positive Environment
Some HEAR activities focus on expressive and reflective writing: an anti-bullying poster, a letter to a bullying victim and perpetrator, and an anti-bullying pledge. Others center on drama, like acting out a real-life bullying situation and exploring ways to handle the conflict.
And with cyberbullying on the rise, other activities have students develop an anti-bullying Twitter campaign or draw a "selfie" of themselves—and then have their peers provide positive comments on it. Students thus have the opportunity to practice using positive language to change the impact of bullying.
"Bullying is a complicated issue, and this toolkit is one way we can encourage empathy and help youth create a positive environment," says Peek-Asa.
The web toolkit is free and available at www.hear-project.org.
This story originally appeared in the Spring 2016 issue of InSight