Janssen appointed interim director of undergraduate programs
Published on June 11, 2021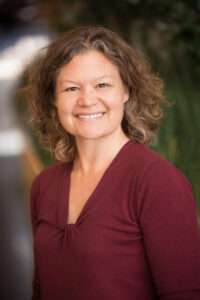 Brandi Janssen, clinical associate professor in the Department of Occupational and Environmental Health, will serve as the College of Public Health's interim undergraduate program director beginning July 1, 2021.
Janssen brings to this role valuable administrative experience as well as considerable teaching and advising experience within the college's undergraduate program. As the director for Iowa's Center for Agricultural Safety and Health (I-CASH) since 2014, she has provided strong leadership for a range of programs and partnerships advancing the center's educational and prevention initiatives.
Within the college, Janssen has served as chair of Faculty Council and on the steering committee for the Health Equity Advancement Lab (HEAL). Additionally, since the inception of the CPH undergraduate program, she has taught CPH:2600 Introduction to Public Health Methods and CPH:3800 Public Health Theories and Society, supervised teaching assistants, served as a member of the Undergraduate Program Committee, and advocated for the development of new experiential learning opportunities. In 2018, she led an inaugural group of undergraduate and graduate students from the College of Public Health to participate in a weeklong, interdisciplinary service-learning course in Xicotepec, Mexico.
Janssen will serve in this interim role for a one-year term, during which time the college will continue to assess its personnel needs and strategic direction within the growing undergraduate program.