New research center to focus on climate resilience efforts in the Central Midwest
Published on October 17, 2023
The center will partner on collaborations with two underrepresented groups in the region: tribal nations and women who own farmland.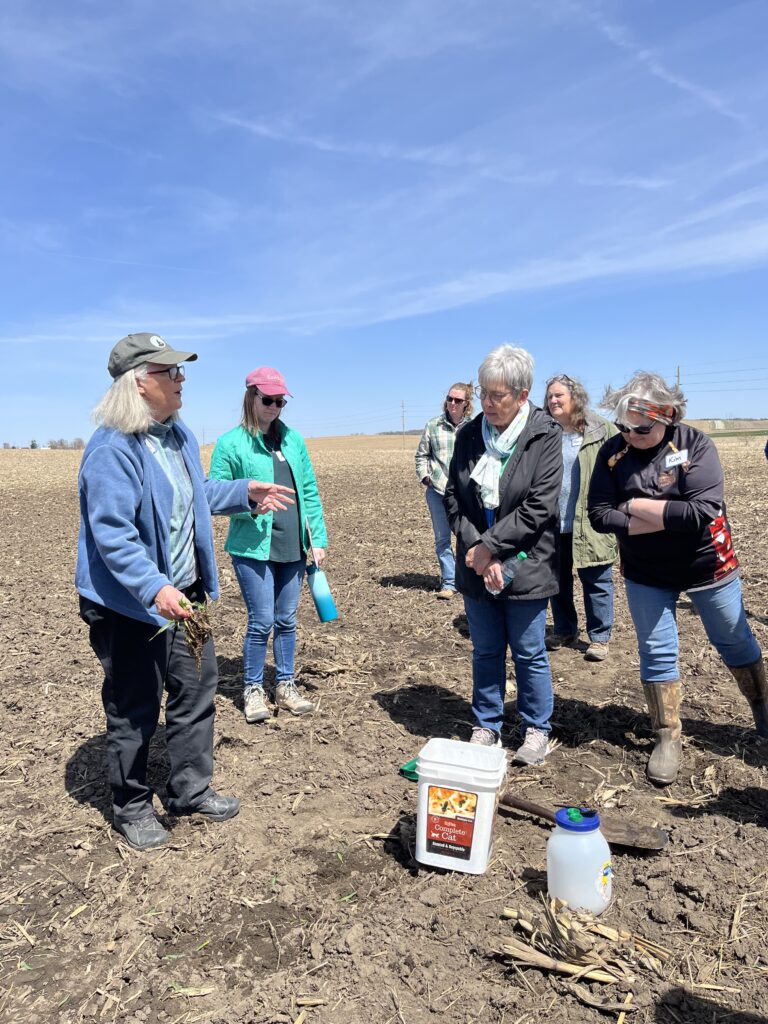 Researchers at the University of Iowa have received a $6 million grant for a five-year project focused on collaborative research and community engagement in climate adaptation planning. This initiative, funded by the U.S. Department of Commerce and the National Oceanic and Atmospheric Administration (NOAA), aims to enhance climate resilience efforts in the Central Midwest region.
The project will establish a 13th regional team within the National Oceanic and Atmospheric Administration's (NOAA) Climate Adaptation Partnerships (CAP)/Regional Integrated Sciences and Assessments (RISA) network, covering Iowa, Missouri, Kansas, and Nebraska.
The new research center will be housed at the University of Iowa College of Public Health and led by Brandi Janssen, clinical associate professor of occupational and environmental health, and will include institutional partners such as the University of Iowa's IIHR—Hydroscience and Engineering, the University of Iowa College of Law's Hubbell Environmental Law Initiative, the Nebraska Indian Community College, Iowa State University, University of Nebraska-Lincoln, and Princeton University. These institutions will collaborate to provide technical assistance to communities and establish new partnerships in the four-state region.
The project will focus on collaborations with two underrepresented groups in the region: tribal nations and women who own farmland. The team looks to understand how these communities are responding to climate change-induced hazards and develop data collection and decision-making tools to enhance their resilience and will incorporate techniques such as environmental monitoring, vulnerability assessments, and storytelling to gather institutional, historic, and cultural knowledge.
"We are so excited to be joining the NOAA CAP/RISA Network," says Janssen. "This funding mechanism is unique in that it allows both researchers and community members to take time to get to know one another so that we can truly be responsive to their needs. Our goal is to put the considerable scientific resources of our academic institutions to work for the region's tribal nations and women landowners and expand over time to include more community partners."
The initial group of community partners includes the Santee Sioux Environmental Protection Department; Sac and Fox Environmental Protection Agency; Women, Food and Agriculture Network; and the Center for Rural Affairs.
"The Women, Food and Agriculture Network (WFAN) is excited that this CAP project will provide women farm landowners with sought-after resources and opportunities to make positive environmental impacts on climate change by building healthy soil, cleaning water, and purifying air," says Juliann Salinas, executive director of WFAN.
Jean Eells, a WFAN community collaborator, says that when given the support they have so long lacked, women landowners are often eager to care for their land in ways that produce clean water and healthy food and that address climate change. "We have a great deal to learn from them because they care for the land through relationships. This project supports them as the ones who can lead change," she says.
NOAA's CAP program aims to facilitate collaboration between decision-makers and researchers to address climate risks equitably. This program is funded through five-year cooperative agreements with NOAA and involves research institutions, nonprofit organizations, and government entities in multi-state regions. It's part of a broader initiative to address climate impacts and enhance climate resilience in local communities across the United States.