We have a long list of Occupational and Environmental alumni who have gone on to great success in their fields. Here are some of our recent graduates and what they are up to today.
Jamie Butler-Dawson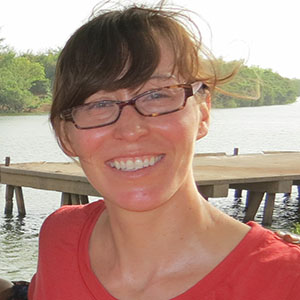 Graduate student Jamie Butler-Dawson would like her research to have global impact, so she spent 10 weeks in The Gambia in 2013 researching subsistence farmers' use and knowledge of pesticides. While they knew pesticides were dangerous, "a lot of them applied it directly with their hands, or a plastic bag, or leaves to shake it on." And they did not routinely use any personal protective equipment, because it often wasn't available or they were unaware of safety practices. After completing her PhD—with a dissertation on pesticide exposure and its effects on neurobehavioral systems—Jamie hopes to return to West Africa to share her research results, develop interventions with the farmers, and conduct more research on hygiene, sanitation and environmental issues.
×
Dwight Ferguson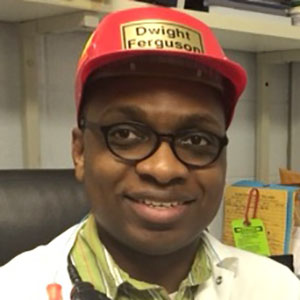 Dwight Ferguson wanted to earn a PhD in the only degree program in the US in agricultural safety and health after he studied zoonotic diseases (contagious diseases spread between animals and humans) for his master's degree in epidemiology. His dissertation research involved assessing levels of airborne MRSA inside and outside two swine confinement facilities. He then experimented with respirators for the workers and biofilters on the ventilation exhaust system and found that both were effective in reducing the antibiotic-resistant bacteria. His focus on safety in the agricultural work environment transferred well to his present workplace—a meat-processing plant employing 850 workers. And he makes good use of the skills he developed doing safety audits on farms in his position as Safety & Health Manager. Dwight considers his approach to his work similar to a researcher's: "First you pay close attention to details; then you have results that you want to report to an audience, which is now the operation managers rather than other scientists."
×
Lindsay Parker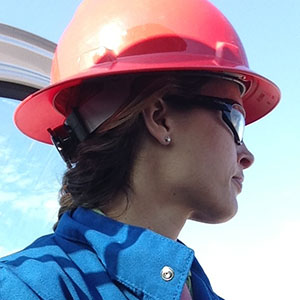 After Lindsay Parker earned her master's degree in Industrial Hygiene (IH), she was hired by BP America. She quickly applied her ergonomics knowledge by helping to design and construct a conveyor system so workers in charging stations could avoid lifting heavy solar batteries. Her IH skills were then tested in extreme circumstances: emergency response efforts for the 2011 Gulf of Mexico Oil Spill. Working in both the Houston and Houma (Louisiana) Incident Command Centers, she managed safety and IH technical staff, worked with numerous state and Federal agencies, and helped collect, interpret, and take action on IH data. Her varied experience "and my relationships with employees from rig hands to managers" were of special value to BP's Regional President (the "region" being the US lower 48 states). He chose Lindsay to be his Executive Assistant for two years—this manager-in-training position had never before been held by an industrial hygienist. Now she's leading a team of occupational health nurses and industrial hygienists that supports more than 1800 workers in oil and gas production operations across six states.
×