Graduate Student Ambassadors represent a diverse group of students that strive to inspire, connect with and represent, past, present, and future College of Public Health graduate students.
What we do:
Communicate and connect with prospective and admitted students through:

Social media channels like Facebook, Snapchat, and Twitter
College events such as student panels, visit days, and student tours

We reach out to alumni through:

Alumni board lunches, during conferences, email correspondence, and networking events
Conference socials
Networking Events
Social Media
Meet our ambassadors!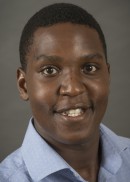 Kurayi Mahachi, MPH in Epidemiology
Hello everyone, I am a second year MPH students in the department of epidemiology. I obtained my BA with a focus in Biology from Luther College in 2015.  In addition, I am an international student from Zimbabwe, but I was born in the Netherlands. My research interests center around infectious disease epidemiology with a focus on the animal to human transmission and disease process. I currently work on research in the Petersen Lab and plan to obtain my Ph.D. in Epidemiology with a focus on vector-borne and zoonotic diseases. Outside of school, I have interests in Rock climbing and have been climbing for about 5 years, I am also pretty good at video games.
---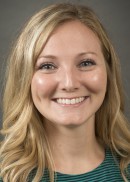 Wensday Worth, MPH in Community and Behavioral Health
I am a second-year MPH student in Community and Behavioral Health. I  was born and raised in Ottumwa, IA and graduated from University of Iowa with my BS in Psychology in 2014. I am currently working on a few projects within the department including Active Ottumwa and Healthy Schools, Healthy Students. I also fill the role of service chair for our department's student association as well as participate as a member of the Health Equity Advancement Lab (HEAL). I plan to use my degree to improve substance abuse treatment and reduce mental health stigmas within communities.
---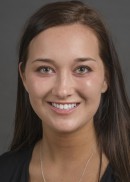 Lexie Finer, MS in Epidemiology
Hi, I am a first-year MS student in epidemiology. I obtained my undergraduate degree at the University of Iowa where I studied human physiology and psychology. I am interested in doing a masters thesis is psychiatry and mental health epidemiology. After completing my degree, I plan to go to medical school and to conduct clinical research as a physician.
---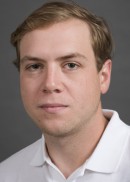 Virgil Blu Jackson, MPH in Epidemiology
I'm Virgil Blu Jackson and I'm a first-year MPH Epi student from Southeast Warren, Iowa. I chose Public Health because I wanted to be able to have a long-lasting positive impact on the world's health. I am interested in studying infectious diseases and I also have interests in pharmacoepidemiology research. I plan to have an international career right after school and then, later on, would like to work with pharmaceutical development.
---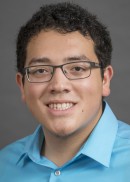 Samuel Pang, Undergrad to MPH in Community and Behavioral Health
Hi! My name is Sam Pang, and I grew up in Mount Pleasant, Iowa. After taking Fundamentals of Public Health, I fell in love with the field. I recognized that I wanted to become a leader in public health, and I pursued the 3+2 Undergraduate to Graduate Program in Psychology and Community and Behavioral Health. The program has challenged me to expand my initial interest in health education, and I am currently interested in pursuing a career in emergency management. Overall, I chose Iowa because of the 3+2 program and the excellence in faculty and staff within the college. I also have a sheltie named Sir Watson Sebastian.
---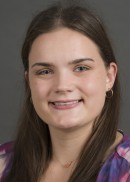 Lexi Pratt, MS in Industrial Hygiene

I am originally from Lake Placid, New York but, moved to Iowa City to pursue an MS in Industrial Hygiene after obtaining my BS from Clarkson University in Environmental Health Science and Industrial Hygiene. I chose the University of Iowa because of the experienced faculty, engaging curriculum and, advanced research options. In the future, I would like to continue my education in environmental engineering and earn a PE and CIH.
---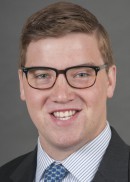 Seamus Taylor, MPH in Health Managment and Policy

Hi everyone! I'm a 1st year MPH student in the Policy subtrack. I did my undergraduate work at Vassar College in NY, but I grew up in Mount Vernon so I'm thrilled to be back in the Eastern Iowa area. I decided to pursue a degree in public health because I have long been interested in the intersection between research and policy and how that relationship can be improved to lead to better health and health equity. I'm currently working for the Health Effectiveness Research Center where I assist on a couple of research projects that explore personal health records and older populations. In my free time, I love running, rugby, following politics and reading the news.

---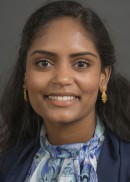 Monisa Saravanan, MPH in Community and Behavioral Health
I am a first-year MPH student in Community & Behavioral Health. I did my undergrad at Iowa where I got a BS degree in Human Physiology with minors in Global Health and Psychology. I am currently working with Dr. William Story conducting research about Social Capital in India. I am also working with Dr. Story on another project that involves the Congolese refugee population. After getting my MPH, I hope to go to medical school and work in primary care as a family physician or pediatrician. A fun fact about me is that I have a kitty named Pixie and recently acquired a mini poodle puppy named Leila!
---
K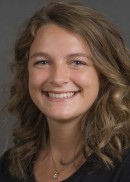 yra Sorenson, Undergrad to MPH in Community and Behavioral Health
I am currently a first-year Undergrad to Grad student majoring in Health Promotion here at Iowa while working on my MPH in Community and Behavioral Health. I chose Iowa for the vast amount of opportunities in and out of the classroom through student organizations, internships, and global opportunities. I am involved in different activities acting as an intern for Iowa's liveWELL department assisting with the worksite wellness program for faculty and staff, a Health Ambassador for the Student Health and Wellness group Health Ninjas, and a Research Assistant in the Physical Activity and Health Outcomes Lab. I also spent this past summer practicing health promotion and public health in Ometepe, Nicaragua educating patients and assisting doctors in remote health clinics. My interests in public health and health promotion are centered on the overall aspects of well-being, and I am very excited to share my passions with students!
---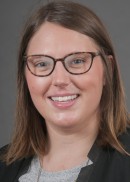 Loralyn Werkmeister, Master of Health Administration
Hello! My name is Loralyn Werkmeister, and I am a first year, Master of Health Administration student. I was born and raised in Ames, Iowa and obtained my undergraduate degree in both Management and Marketing from Oklahoma State University. I am a Teaching Assistant for the University of Iowa's Rhetoric department, where I oversee the administrative duties for IDEAL. I chose Iowa's College of Public Health because of the small class size and for the wide range of academic, professional and social resources the college offers students and alumni alike! I have a strong interest in healthcare strategic planning and business development and hope to intern at a non-profit community hospital this summer. Have questions about public health, the university or Iowa City?
To connect with a graduate student ambassador, feel free to email us at CPH-GradAmbassador@uiowa.edu