Iowa's Opioid Epidemic
By Debra Venzke
Published on December 11, 2017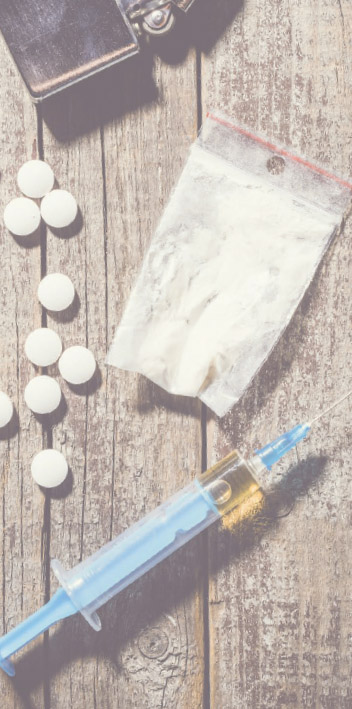 The college is tackling Iowa's increasingly deadly opioid crisis with a multidisciplinary response.
Despite its relatively small population, Iowa is not immune from the opioid epidemic. While prescription drug overdose deaths and rates of opioid prescribing are low in Iowa compared to other states, rates of prescription opioid deaths since 1999 have quadrupled in Iowa, making it only one of four states with such a dramatic increase. Reflecting national trends, the state is also seeing rising rates of heroin deaths.
"Heroin overdose death rates in Iowa have increased more than nine-fold in the past 15 years," says CPH Associate Professor Carri Casteel, associate director of the UI Injury Prevention Research Center (IPRC). "The rapid growth of heroin death rates in Iowa is two to three times higher than the national average."
A SECOND CHANCE
Laura McCaughey of Davenport, Iowa, was almost one of those overdose death statistics. McCaughey was introduced to heroin at age 16 by a boyfriend and was soon hooked. "Drug dependency gets out from under your feet before you know it," she says.
She barely graduated from high school and dropped out of college after one semester. She job-hopped and acquired a criminal record, finding herself stuck in the same cycle for four years even though she sought treatment several times. "Nothing would stick," McCaughey says.
Heroin addiction nearly took her life. "I OD'ed five times," she says, recalling how she'd wake up in hospitals throughout eastern Iowa. "Every time my record got worse because I was found with drug paraphernalia."
In October 2012, at the age of 20, McCaughey was jailed for possession of heroin and drug paraphernalia after being pulled over by Davenport police. "My parents wouldn't bail me out because they knew I was safe there," McCaughey says. "I had no stability, I didn't have anything. I was just defeated."
McCaughey credits the judge who heard her case for giving her a second chance. "She told my parents, 'She's not a criminal, she needs help.' The judge let me out on the condition that my dad immediately drive me six hours to a treatment facility in Sioux City."
The treatment stuck, and in 2013 McCaughey returned to Davenport to restart her life. Now 25, McCaughey is working full-time, pursuing a degree in psychology, and raising her two-year-old daughter. "She's the light of my life," McCaughey says.
PARTNERING ON A RESPONSE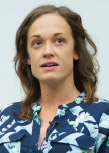 McCaughey's story underscores the complexity of opioid abuse and the importance of involving many partners and resources in responding to the crisis.
In November 2015, IPRC co-sponsored the summit "Heroin and Opioids: A Community Crisis." The event, hosted at the College of Public Health, brought together more than 200 experts to discuss the heroin and prescription opioid epidemic plaguing eastern Iowa.
IPRC also has conducted research on prescription opioid and heroin overdoses and overdose deaths in Iowa using state death certificate records (2002–2014) and insurance claims data (2003–2014). Among the key findings:
The rate of prescription opioid overdoses in Iowa increased from 2.1 /100,000 in 2003 to 8.8 /100,000 in 2009. This rate declined to 5.1/ 100,000 in 2014.
In Iowa, prescription opioid overdoses and overdose deaths are decreasing, while heroin overdoses and overdose deaths are increasing.
Those ages 25 to 49 make up the majority of all opioid-involved overdose deaths in Iowa.
Males make up the majority of deaths from both prescription opioids and heroin.
IPRC also met with key stakeholders in Iowa to identify priorities to address this growing crisis in the state (see page 6).
MULTIDISCIPLINARY APPROACHES
College of Public Health researchers are taking a multidisciplinary approach to addressing opioid use and addiction in Iowa.
"We're doing work on risk factors for overdose and dependence, and thinking about patterns of use," says Ryan Carnahan, CPH associate professor of epidemiology. Investigators are also looking at patterns of long-term prescription opioid use, especially in conditions unlikely to benefit from it. Future work may involve in-depth evaluations of prescribing patterns for different health conditions.
Natalie Langenfeld, a doctoral student in biostatistics, is conducting research that applies infectious disease modeling to study the path of opioid addiction in communities over time (monthly) and space (Iowa's 99 counties). The model incorporates data on prescription rates, demographics, overdose death records, possession arrests, distribution and manufacturing arrests, and treatment data. Ultimately, the model can be used to evaluate interventions as new data are made available.
The Iowa Institute of Public Health Research and Policy (IIPHRP) and the CPH Research Office have convened a broad group of researchers from across the university, including public health, pharmacy, and medicine, to identify teams interested in opioid research.
"Bringing together multidisciplinary teams generates new ideas and initiatives that will inform practices and policies related to this important topic," says Vickie Miene, IIPHRP interim director.
OPEN CONVERSATIONS
McCaughey encourages more open conversations about opioid use. "If five people are in a room, probably three know someone who is affected by addiction," she says. "The more we talk about it, the quicker we'll find solutions and save someone's life."
McCaughey is vice president of Quad Cities Harm Reduction, a nonprofit organization working to save the lives of those struggling with substance use disorders. She remains strongly motivated to help others caught in drug dependency.
"I want to be a source for people to come to if they're ready to be clean, or whatever is going on with them. Addicts are so alone," McCaughey says. "I didn't die for a reason. I want my daughter to be proud of me. I want to have a good ending to my story."
Related stories
The Growing Opioid Crisis
Reversing the Tide
This story originally appeared in the fall 2017 issue of InSight.