From research assistantships and internships to professional events and summer training sessions, the college prepares students with the skills and hands-on experience to be successful as they enter their chosen field.
A statistically significant summer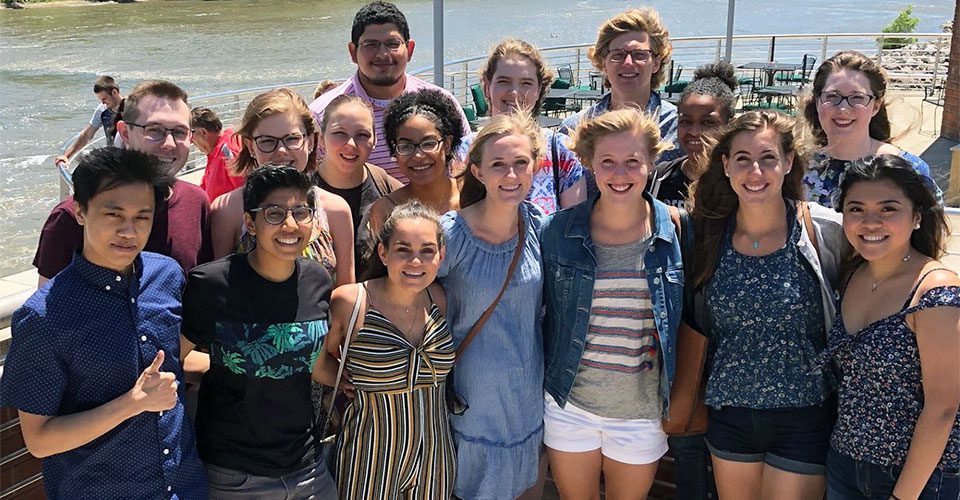 Data crunching isn't a typical summer activity for most college students, but for 16 undergraduates who traveled to the University of Iowa to attend the Iowa Summer Institute in Biostatistics (ISIB), it was a big part of their skill-building experience. During this seven-week program based in the College of Public Health, students with a knack for mathematics are introduced to biostatistics and work in teams with a faculty mentor on a health-related research study, culminating in a final presentation of their project.
Becoming public health advocates:
Public Health Day on the Hill
The student research experience: Janel Barnes