Science of Health Equity Summit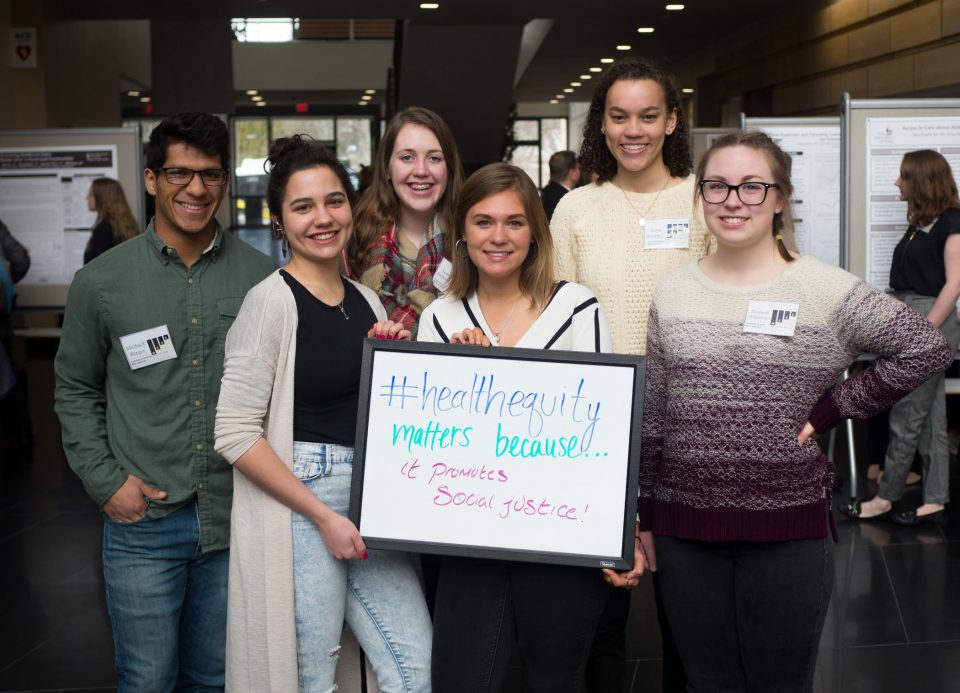 Annual Science of Health Equity Summit: The Science of Health Equity
HEAL's Annual Science of Health Equity Summit will highlight current evidence-based health equity work being done here at the University of Iowa and in other areas around the United States through a perspective of how local initiatives impact global health equity and vice versa. The Department of Community and Behavioral Health's Sprince Zwerling Award for Social Justice will be presented to a graduate student in the Department of Community and Behavioral Health with interests in promoting health equity and social justice at this event.
The Sixth Annual Science of Health Equity Summit: Health Equity in Action: Bringing Theory to Practice will be held on April 1 and 8, 2022.
We will kick off on Friday, April 1, headlined by keynote speaker Lisa Bowleg, PhD, professor of applied psychology at George Washington University's Columbian College of Arts and Sciences. Bowleg is a leading scholar of the application of intersectionality in behavioral and social science research.
On Friday, April 8, a panel discussion will feature University of Iowa graduates and other professionals currently working in health equity and adjacent fields. Panelists will provide insight on how health equity values and ideas can be applied to health practice and health-adjacent careers and how attendees might consider making an impact in health equity, no matter which field they aspire to work in.
More information may be found here.
Event is free to public and all University affiliates. Community involvement is encouraged.
Individuals with disabilities are encouraged to attend all University of Iowa-sponsored events. If you are a person with a disability who requires a reasonable accommodation in order to participate in this program, please contact Jessica Andino at jessica-andino@uiowa.edu.
Recap of Previous HEAL Events
Fifth Annual Science of Health Equity Summit (April 23, 2021)
Fourth Annual Science of Health Equity Summit (April 6, 2020)
Third Annual Science of Health Equity Summit (April 4, 2019)
Second Annual Science of Health Equity Summit (April 5, 2018)
First Annual Science of Health Equity Summit (April 17, 2017)
Save