Science of Health Equity Summit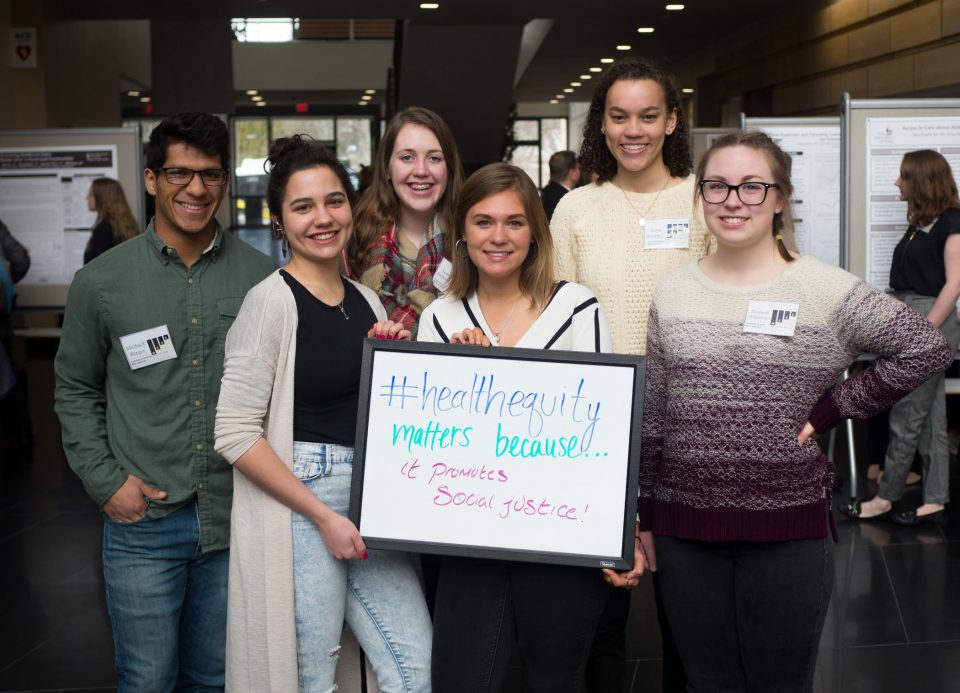 University of Iowa's Health Equity Advancement Lab (HEAL) presents:
The Fifth Annual Science of Health Equity Summit
Noon to 1:30 p.m. CDT Friday, April 23, 2021
Due to University policies regarding COVID-19, the Fifth Annual Science of Health Equity Summit will be hosted virtually via Zoom.
Register in advance for the Summit HERE
Keynote presentation by Dr. Collins O. Airhihenbuwa
Dr. Airhihenbuwa is an expert in creating solutions to promote health equity in national and global health and has more than 30 years of experience advancing research on culture, identity and health to inform strategies for training young professionals to conduct health behavior and public health research and intervention. Dr. Airhihenbuwa leads the interdisciplinary team known as the Global Research Against Non-communicable Disease (GRAND) Initiative at the School of Public Health at Georgia State University. He is also a Professor of Health Management & Policy.
Sprince Zwerling Award for Social Justice
The 2021 Sprince Zwerling Award for Social Justice will be presented to a graduate student in the Department of Community and Behavioral Health with interests in promoting health equity and social justice.
Event is free to public and all University affiliates. Community involvement is encouraged.
HEAL's mission is to promote health equity through community engaged public health research and practice, with a particular emphasis on communities in the state of Iowa and Midwest region that experience inequities. HEAL's Annual Science of Health Equity Summit will highlight current evidence-based health equity work being done here at the University of Iowa and in other areas around the United States through a perspective of how local initiatives impact global health equity and vice versa.
Individuals with disabilities are encouraged to attend all University of Iowa-sponsored events. If you are a person with a disability who requires a reasonable accommodation in order to participate in this program, please contact Jessica Andino at jessica-andino@uiowa.edu.
Recap of Previous HEAL Events
Fourth Annual Science of Health Equity Summit (April 6, 2020)
Third Annual Science of Health Equity Summit (April 4, 2019)
Second Annual Science of Health Equity Summit (April 5, 2018)
First Annual Science of Health Equity Summit (April 17, 2017)
Save