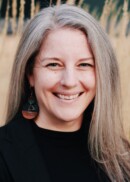 Dr. Shannon Lea Watkins is an Assistant Professor in the Department of Community and Behavioral Health at the University of Iowa College of Public Health. Dr. Watkins earned her PhD from Indiana University's School of Public and Environmental Affairs. She is a scholar of public health whose work aims to illuminate social and structural barriers that individuals face in achieving their full health potential in order to inform efforts that promote health equity. Her current work investigates patterns of tobacco initiation, progression, product switching, and cessation, with specific interests in adolescent and young adults, non-cigarette tobacco products (e.g. e-cigarettes), characterizing flavors, and co-use with cannabis. This work informs interventions to promote cancer prevention and reduce tobacco-related health disparities.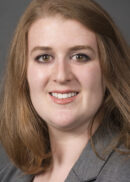 Sophie Switzer is the Assistant Director for Engaged Learning and Career Preparation at the University of Iowa College of Public Health. She joined the college in 2017 as the coordinator for student and faculty global efforts. Her responsibilities include assessing and advising on international opportunities for students at all levels and administering the college's violence and injury prevention training program (iCREATE) in Romania. Prior to joining the College of Public Health, she worked for the CIMBA Italy Program in the UI Tippie College of Business and has a background in international education, marketing, and recruitment.
Dr. William T. Story is an Associate Professor in the Department of Community and Behavioral health at the University of Iowa College of Public Health. Dr. Story received his PhD in Health Services Organization and Policy and his MPH in Health Behavior and Health Education from the School of Public Health at the University of Michigan. His research focuses on better understanding household- and community-level factors that are critical to the improvement of maternal and child health in resource-poor settings and translating that research into effective interventions and policies. Using both community-based participatory research and mixed-method approaches, he focuses on three specific areas: (1) the influence of family members, especially men, on perinatal health care decisions; (2) the role of social capital as a community resource that influences health behaviors, including health care utilization; and (3) the mechanisms through which families and communities improve maternal and child health outcomes.
Dr. Ebonee Johnson is an Assistant Professor in the Department of Community and Behavioral Health at the University of Iowa College of Public Health. Dr. Johnson's research engages communities in order to improve biopsychosocial outcomes for populations living with or at risk of developing chronic illness and disability. Her current work is in the area of HIV and substance use prevention for African American young adults, school mental health, and achieving health equity as it relates to persons managing multiple chronic health conditions, diabetes and COVID-19. Dr. Johnson partners with various communities and stakeholder groups as a part of interdisciplinary research teams to advance this work.
Dr. Kimberly Dukes is a Research Assistant Professor in the Department of Internal Medicine-General Internal Medicine at the University of Iowa Carver College of Medicine. Dr. Dukes completed her PhD in anthropology from Temple University after receiving her BA in Spanish Literature from Columbia University. She currently serves on the leadership team for the University of Iowa's new institutional initiative, the Equity in Health Science and Practice (E-HSP) program. E-HSP will conduct research and develop infrastructure to train diverse faculty, students, and staff to conduct rigorous health equity-focused research. As part of a larger goal of improving equity in health opportunities, her recent work focuses on understanding the pandemic experiences of workers, patients, and clinicians, and identifying barriers to healthcare and vaccination.
Dr. Anjali Deshpande is a Clinical Associate Professor in the Department of Epiemiology at the University of Iowa College of Public Health. Dr. Deshpande completed her PhD in epidemiology from Emory University in Atlanta; her MPH in epidemiology from the University of Oklahoma Health Science Center in Oklahoma City; and BS in microbiology from Cornell University in Ithaca, New York. She served as the director of the college's Master of Public Health program from 2016-2020. Prior to coming to Iowa, she was an assistant professor and director of the graduate programs in applied health behavior research at Washington University School of Medicine in St. Louis. Her experience includes working as an epidemiology practitioner at public health departments in Oklahoma and Missouri. She also previously served on the faculty at the Saint Louis University School of Public Health. Her research interests include cancer survivorship, particularly in colorectal cancer, and the impact of multimorbidity in quality of life outcomes for older adults.
Jackie Curnick serves as the Coordinator for the Environmental Health Sciences Research Center (EHSRC) Community Engagement Core. In this role she manages the Science Café outreach program, produces translation materials, coordinates the Stakeholder Advisory Board, and has taught the Environmental Justice section of the Hawkeye Service Breaks class. Jackie holds degrees from The Florida State University (B.S. in Interdisciplinary Social Science) and The University of Florida (Masters of Sustainable Development Practice, specialization in Environmental Communication, graduate certificates in African Studies and Tropical Conservation). In 2015 she received a Fulbright ETA award and carried out her grant in South Africa, where she worked in a high school. In 2018 she completed her graduate thesis documentary film, "Pulling Teeth From A Polar Bear: Environmental Injustice in the Bering Sea." The film has been shown at several film festivals in the US and abroad.
Jessica Andino is a Graduate Research Assistant, serving as the Community Engagement Coordinator for the Iowa Superfund Research Project. She is a PhD student in the Department of Community and Behavioral Health, and she received her MPH from the University of Iowa College of Public Health in Community Behavioral Health. Her work focuses on eliminating health disparities through innovative community-based approaches to preventative medicine, with particular interest in low-income housing residents in Iowa. Jessica also serves as the Chair of the Human Rights Commission for the City of Iowa City, and she is on the City of Iowa City Affordable Housing Steering Committee and the Board of Directors for the Housing Trust Fund of Johnson County.
Dr. Rima Afifi is a professor in the Community and Behavioral Health Department in the University of Iowa's College of Public Health. She received her PhD in Health Services Research from the St. Louis University School of Public Health, her MPH in Health Behavior and Health Education from the University of North Carolina at Chapel Hill, and her BS in Psychology from the University of Iowa. Dr. Afifi engages in public health research and practice with intent to promote social, community, and policy environments that decrease inequities and support wellbeing. Her areas of focus include youth wellbeing, tobacco control, mental health, and global health. Whenever possible, she uses methods of participatory approaches to enhance voice, agency, and relevance.
Dr. Adeagbo is an Assistant Professor in the Department of Community and Behavioral Health at the University of Iowa College of Public Health. He is an applied social scientist with extensive research experience working collaboratively with local and international institutions on HIV-related research in the United States, South Africa, Nigeria, and most recently, Zambia. He has conducted research with adolescents, youth, and older people. He has explored the impact of class, race, gender, education, violence, substance use, employment status, and other related factors on individual health over time. The guiding principle of his research is to reduce the adverse health and social impact of diseases while advancing population health, especially in resource-constrained settings.