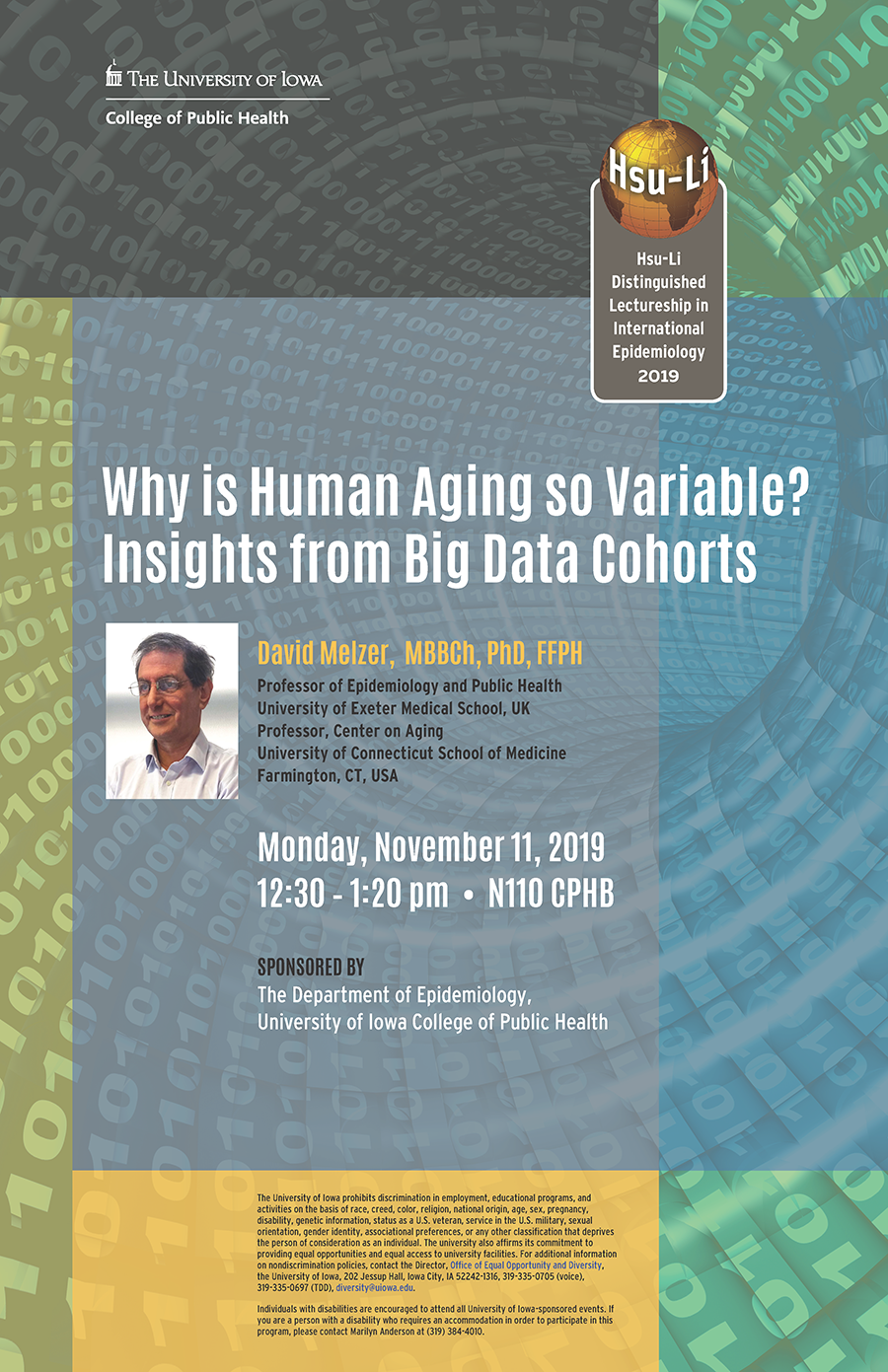 Please plan to attend a half-day symposium at the College of Public Health to explore innovative methods and questions, advances and opportunities in the field of epidemiology. Featuring keynote speaker David Melzer, professor of epidemiology and public health at Exeter University, and recipient of the 2019 Hsu-Li Distinguished Lectureship.
In addition, this symposium will honor Robert Wallace, professor emeritus of epidemiology and Irene Ensminger Stecher Professor in Cancer Research at the University of Iowa.
To register for some or all of the events, please contact Marilyn Anderson (Marilyn-anderson-1@uiowa.edu) by November 1.
Program
Monday, November 11 | N110 College of Public Health Building
11:30 am     Welcome and symposium overview and lunch for those registered
12:30 pm     Keynote: Professor David Melzer, 2019 Hsu-Li Distinguished Lecturer – "Why is Human Aging So Variable? Insights from Big Data Cohorts"
1:30 pm      Contemporary Issues for Epidemiology (provocative presentations from 5 UI faculty)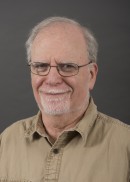 5:00 pm     The Wallace Perspective
5:30 pm     Reception
6:30 pm     Remarks by colleagues and mentees