Students are required to participate in a practicum as part of their MPH degree. Practicums expose students to different organizations responsible for the development of local, state, or national health policy. Hands-on experience with policy formulation and implementation help students prepare for careers with advocacy organizations, consulting firms, government agencies, private, non-profit, and other organizations in the health policy field.

Andrew Patzke, MHA, MPH, 2013
Undergraduate Institution/Degree: Cornell College, International Relations
Practicum Organization/Location: Advocacy Strategies, Des Moines IA
Advocacy Strategies is a public policy firm that specializes in government relations, grassroots development, and media outreach. I work with state representatives, industry groups, and citizens to promote collaboration and pursue change at the state level. My specific projects include improving financing for the Veterans Affairs system, addressing public safety issues on farms, and securing licensing for medical professional groups. My practicum allows me to apply policy formulation skills and incorporate public health competencies in a real-world setting.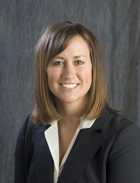 Rebecca O'Rourke, MHA, MPH, 2009
Undergraduate Institution/Degree: Iowa State University, Dietetics
Practicum Organization/Location: Mercy Medical Center, Cedar Rapids
The Master of Public Health in Health Policy and Administration program provided me with a better understanding of how health policy impacts the structure, operations, and finances of healthcare organizations. Completing my practicum at Mercy Medical Center in Cedar Rapids, Iowa was an invaluable learning experience. While evaluating the organization's community benefit program, I analyzed current policy and made recommendations on how to improve policy regarding the tax-exempt status of non-profit hospitals. The practicum gave me the opportunity to take what I learned in the classroom and apply it in a real-life hospital-setting.