Professional and Merit Staff Resources
The Future of Work
The COVID-19 pandemic has resulted in disruptive change in higher education and for the University of Iowa specifically. This change provides the opportunity to reimagine and re-envision how we work, where we work, how we engage, how we innovate and how we serve. Learn more about The Future of Work at the College of Public Health.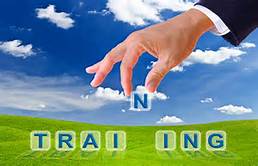 Learning and Development Opportunities
E-Learning Programs
A variety of e-learning resources allow you the opportunity to access online courses and lessons on your schedule, from any internet-accessible computer.
LinkedIn Learning:(previously called Lynda.com) is an online training library that provides access to thousands of online courses on productivity, web design, graphic design, photography, programming, coding, and more.LinkedIn Learning's personalized learning experience is available free of charge to all University of Iowa students, faculty, and staff.

Microsoft Office products (Word, Excel, PowerPoint, etc.)
Microsoft Windows and Mac OS
Adobe Suite (Acrobat, Photoshop, etc.)
Apple products (iPad, iPhone, etc.)
Web and mobile app design
Development and Programming
Google Products
Time management, running effective meetings, and more
Business skills (leadership and manager fundamentals, etc.)
With constantly growing content, updated weekly and sometimes daily, Lynda offers the training necessary to stay ahead of the curve.

Myquickcoach is an online resource for people who want to learn, but need it to fit into their busy life. The lessons cover topics ranging from time management to communication to cultural values . . . and everything in between.
University-specific online courses are offered within My Training (ICON).
Funding for professional development:
CPH Staff Professional Development Fund