About the Association
The Epidemiology Student Association acts as a liaison to provide services to the department, the college, and fellow students. It provides a forum for student concerns and also arranges social events for students and others in the Department of Epidemiology.
Mission Statement
The Epidemiology Student Association, ESA, is intended to be a voice, an advocate, and a resource for students in the Epidemiology Department. We serve as a liaison between the students and the department, facilitating cooperation and understanding as we work together to create an excellent department and exceptional graduates.
2016-17 Officers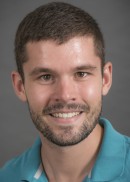 President: Michael Anderson, michael-m-anderson@uiowa.edu
Michael is originally from Ottumwa. He graduated from the University of Iowa in 2014 with a BS in human physiology and a minor in biology. Michael is a second-year MPH student in the Department of Epidemiology. His interests include infectious diseases, education and primary care and public health collaboration. Under the direction of Dr. Christine Petersen, he is studying the epidemiology of disease transmission from vector to animal to human and the immunological aspects of the diseases, specifically in leishmaniasis and anaplasmosis. In addition, he is a teaching assistant for Foundations of Biology. He is planning on attending medical school after completing his MPH. His end goal is to specialize in a primary care medical practice and work on bridging the gap between medicine and public health through promoting the concept of OneHealth.
---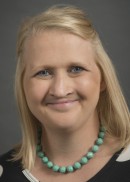 Vice President: Nichole Nidey, nichole-nidey@uiowa.edu 
Nichole is originally from Granger and came to the University of Iowa in 2001. She graduated in 2005 with a BA in anthropology. Nichole is a second-year MS student in the Department of Epidemiology. Her main interests are genetics, birth defects and postpartum depression. She is a graduate assistant in Dr. Jeff Murray's lab, coordinating research studies on oral facial clefts.
---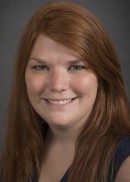 Treasurer: Jessica Hinman, jessica-hinman@uiowa.edu
Jessica is most recently from Longmont, Colo., and completed her undergraduate studies at the University of Southern California in 2010. She is currently a second-year MS student in the Department of Epidemiology, and is also completing a certificate in biostatistics. She has a broad methodological focus, and is particularly interested in the use of models for disease forecasting. To that end, she is working with Dr. Ryan Carnahan and Dr. Grant Brown, and is completing a master's thesis.
---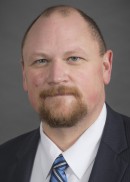 GSS Representative: Bryan Anderson, bryan-j-anderson@uiowa.edu
---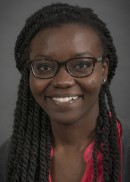 GSS Representative: Gifty Crabbe, gifty-crabbe@uiowa.edu
Gifty is originally from Ghana, but lives in St. Paul, Minn. She graduated from St. Olaf College in 2013 with a BA in biology. Gifty is a second-year MPH student in the Department of Epidemiology and has interests in global health, infectious diseases, and maternal and child health. She is currently assisting Dr. Will Story and Dr. Kelly Baker with their Indian Human Development Survey (IHDS) research project.
Calendar
Meeting Schedule
Student Resources
Resources for epidemiology students — including grant and scholarship opportunities, student guides, volunteer opportunities and career information — can be found on our ESA Student Resources page.