2016
Mary Mincer Hansen has been a health leader in Iowa since receiving her BSN in 1970. As Director of the Iowa Department of Public Health from 2003-2007, she was instrumental in beginning the Modernizing Public Health in Iowa initiative, which aims to advance the quality and performance of public health in Iowa. From 2007-2014, she was on the faculty of Des Moines University and directed DMU's Master of Public Health program from 2011-2014. She is the former chair of the Healthy and Well Kids in Iowa (hawk-i) board, which oversees Iowa's Children's Health Insurance Program.
Bonnie Rubin began her career in public health in 2002 as Iowa's first CDC Laboratory Response Network emergency preparedness and terrorism response coordinator with the State Hygienic Laboratory (SHL). She continues to work to ensure collaborative efforts of clinical laboratories, public and state public health departments, emergency responders, law enforcement and other agencies to prepare for unexpected natural and man-made emergencies. Prior to her 2016 retirement, she served as Associate Director at SHL, implementing new processes and systems to ensure the laboratory's fiscal and operational future.
Bob Russell has been a state and national leader in expanding access to oral health services. Since becoming Public Health Dental Director for Iowa in 2005, he spearheaded development and implementation of the I-Smiles program, which aims to improve access to preventive dental health services for children receiving Medicaid. He also leads the I-Smiles Silver project, an innovative pilot project to provide dental care for older Iowans in nursing homes or confined to their own homes.
Kevin Techau has had a distinguished career as a lawyer and a leader in both federal and state government. As Commissioner of the Iowa Department Public Safety, he spearheaded efforts to improve Iowa's Graduated Driver's Licensing program, promote increased seat belt use, lower traffic fatalities, and increase training for firefighters. As U.S. Attorney for the Northern District of Iowa, Techau launched statewide and community efforts to reduce the burden of opioid addiction and overdose.
2015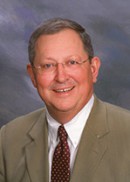 Dr. Russell Currier's career has spanned advocacy, research, epidemiology, disease prevention, and health promotion. As the executive vice president of the American College of Veterinary Preventive Medicine, he is responsible for credentialing veterinarians in public health, preventive medicine, and epidemiology. During Dr. Currier's 29-year tenure in the Iowa Department of Public Health, he pioneered Community Health Needs Assessment and Health Improvement Planning, traveling the state to deliver technical assistance on community health needs assessment and prevention initiatives at a time when public health was primarily focused on home care and clinical-related activities.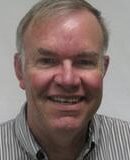 Gerald Edgar is responsible for the environmental health and safety (EH &S) functions at Mitas Tires North America, a tire manufacturing company in Charles City, Iowa, with 175 employees. When the plant opened in 2012, Edgar created and implemented all of the EH & S programs, training, and monitoring systems. Mitas has received Iowa-Illinois Safety Council Safety Awards for three consecutive years. Edgar is a committed volunteer and has served on numerous boards and committees, including the Hancock County Red Cross, the Iowa Board of Podiatry and Prosthetics, and the Charles City Area Safety Group.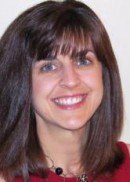 Jeneane Moody leads the Iowa Public Health Association (IPHA) with energy, enthusiasm, and a commitment to collaboration that strengthens public health in all corners of the state. She has created many effective coalitions and collaborations and has engaged IPHA with other groups to promote fluoridation efforts, safeguard Iowa's milk supply, enhance public health accreditation efforts, and incorporate health goals into sectors such as urban and regional planning, transportation, recreation, real estate development, and many others.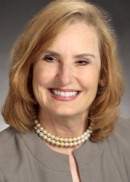 Jodi Tomlonovic has been the executive director of the Family Planning Council of Iowa for 30 years and has been recognized at the state, regional, and national level for her vision and leadership. She has served on the board of directors for both the National Family Planning & Reproductive Health Association and the Family Planning Council of America, serving as president of the latter. In addition, she has served on numerous national and state level committees, taskforces, and workgroups related to family planning and health care services. She has been recognized for her advocacy efforts on numerous occasions, twice receiving the National Family Planning & Reproductive Health Association Advocacy and Public Affairs Award.
2014
Karen Crimmings is known and respected throughout north central Iowa for her work in disease prevention and investigation. She created a surveillance tool for use in Cerro Gordo County that outlines higher rates of school absence as an early indicator of childhood illness or a potential disease outbreak. Crimmings has also spearheaded hugely successful initiatives in the areas of childhood immunization, rabies education, and foodborne illness.
Ronald Eckoff has spent nearly a half century advancing the cause of public health. In 1965, he began a career at the Iowa Department of Public Health in which he served as medical director, division director, and acting director of the department. Eckoff still serves as a member of the Dallas County Board of Health, the Iowa Public Health Association, and the Public Health Advisory Council.
Binnie LeHew has been a long-time public health advocate in Iowa, particularly in the area of injury, violence, and disability prevention. In addition to her role with IDPH, she currently serves as president-elect of the Safe States Alliance, the nation's largest professional organization representing injury and violence prevention practitioners, and is past chair of the State and Territorial Rape Prevention Education Director's Council. She has been active with groups such as the Iowa Prevention of Disabilities Policy Council, Iowa Trauma System Advisory Council, Iowa Sex Offender Research Council, the Iowa Coalition Against Sexual Assault, and the Polk County Domestic Abuse Coordinating Council. In 2011, she received a Visionary Voice Award from the National Sexual Violence Resource Center.
Laurie Zelnio has spent her career promoting a culture of environmental responsibility through John Deere corporate initiatives targeted to protect the air, land, and water for its employees, customers, and the communities in which the company operates. She was instrumental in establishing John Deere's 2018 EcoEfficiency Goals focused on reducing the company's and its customers' environmental footprints through energy and water efficiency, waste recycling, and product sustainability activities. Zelnio's dedication to employee health and safety have made a lasting impact on John Deere's manufacturing operations in Iowa and around the globe.
2013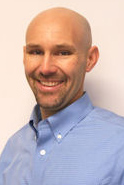 Brian Hanft has actively supported public health at the local, state, and national levels for nearly 20 years. He is responsible for directing, coordinating, and supervising all public health service programs in Cerro Gordo County, including food inspections, swimming pool inspections, on-site sewage, nonpublic water wells, well plugging, well testing, animal confinements, mosquito surveillance, lead testing, radon, lead-free kids, and public health nuisances.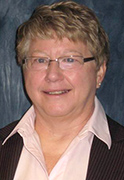 Julie McMahon's 45-year career in public health began in Cody, Wyo., as a public health nursing assistant. Later, she carried her passion for public health to her home state of Iowa, where she spent 26 years at the local and state levels in Fayette County, Dubuque County, and in Des Moines at the Iowa Department of Public Health, where she led the Division of Health Promotion and Chronic Disease Prevention.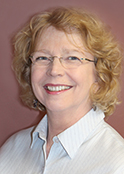 Mary O'Brien has been a long-time public health advocate in Iowa, particularly in the area of maternal and child health. She served the Iowa Public Health Association (IPHA) in numerous capacities, including leadership of the Maternal and Child Health section, the IPHA Board of Directors, and the IPHA Advocacy Committee. In addition, O'Brien served on the Iowa Maternal and Child Health Advisory Council, where she worked to increase women's access to health care and reduce infant mortality rates in Iowa.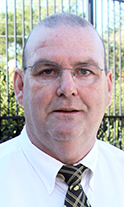 Jerry York is widely known and respected within the meat processing industry. His company, PIECO, Inc., is a leading designer and manufacturer of advanced cutting and grinding equipment. With a continuing commitment to consumer food safety concerns, PIECO innovations in meat processing and handling systems have increased business efficiency and reduced potential for bacteria growth and contamination.
2012
Sharon Guthrie of Cedar Rapids has been a dedicated leader supporting the health of Iowa children through public health policy advocacy and day-to-day action as a practicing nurse and educator. Her efforts include initiatives to promote school nursing programs in Iowa and expand the availability mental health-screening programs for school-age youth. Sharon is a graduate of the UI College of Nursing and is currently an Assistant Professor at Mount Mercy University.
Louise Lex of Des Moines has worked as a state health planner coordinating community health assessment and health improvement activities for nearly 30 years. Throughout a distinguished career at the Iowa Department of Public Health, she has created and implemented community health interventions, supported advocacy efforts, coordinated and led the Iowa Governor's Conferences on Public Health, and spearheaded the Healthy Iowans initiative, among many other initiatives.
Laura Oliver of Onawa, Iowa, has worked for Monona County Public Health since 1991 and currently serves as the department's public information officer and immunization project director. Her leadership has resulted in the improvement of numerous community services, including maternal health services, child health clinics, immunizations, home health, communications, and community coalition building for health improvement.