Agriculture is one of the most dangerous occupations, with farmers at very high risk for fatal and nonfatal injuries. Additionally, long travel distances and a shortage of providers are just two of the barriers rural residents face when seeking health care. A number of centers and projects based in the college are dedicated to strengthening agricultural safety, improving health care access, and studying current issues in rural health care.
Sharing stories to strengthen farm safety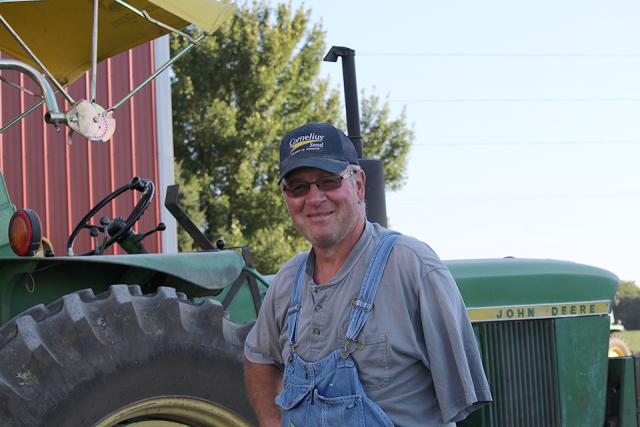 Brian Egel knows what happens if you're not careful on the farm, if you let your attention slip for even a moment. He lost his left arm in an auger accident when he was 8 years old. He's broken his leg twice, injured his shoulder injury, and has carpal tunnel syndrome. The injuries, he says, give him license to warn other farmers and farm workers to pay attention to what they do.
To help spread his message, Egel shared his story with the Telling the Story Project, a farm safety initiative developed in part by the Great Plains Center for Agricultural Health located in the University of Iowa College of Public Health.
"Our goal is to use farmers' words, insight, and advice in a way that makes safety messages more credible with other farmers who understand their own way of life," says Stephanie Leonard, occupational safety manager in the Great Plains Center. "Farmers talking to farmers is the groundwork for any kind of effort to improve farm safety."
Not-so-good vibrations
It's common for farmers to work 10 to 14 hours a day, but long hours sitting on agricultural equipment can take a physical toll on the body and lead to back pain.
Learn more about a new study conducted by College of Public Health researchers that examines whole-body vibration exposures during the operation of several types of agricultural machinery.
Putting telehealth to the test
Using technology to connect remote sites with health services is a promising tool, but more research is needed to identify telehealth models that are affordable and sustainable, enhance rural access, and maintain and improve quality. The goal of the Rural Telehealth Research Center is to conduct and disseminate research on rural telehealth that contributes to building a high-performance system in rural America. Hear more about the advantages and challenges of integrating telehealth into the U.S. health care sytem in the video above.
The causes and effects of rural pharmacy closings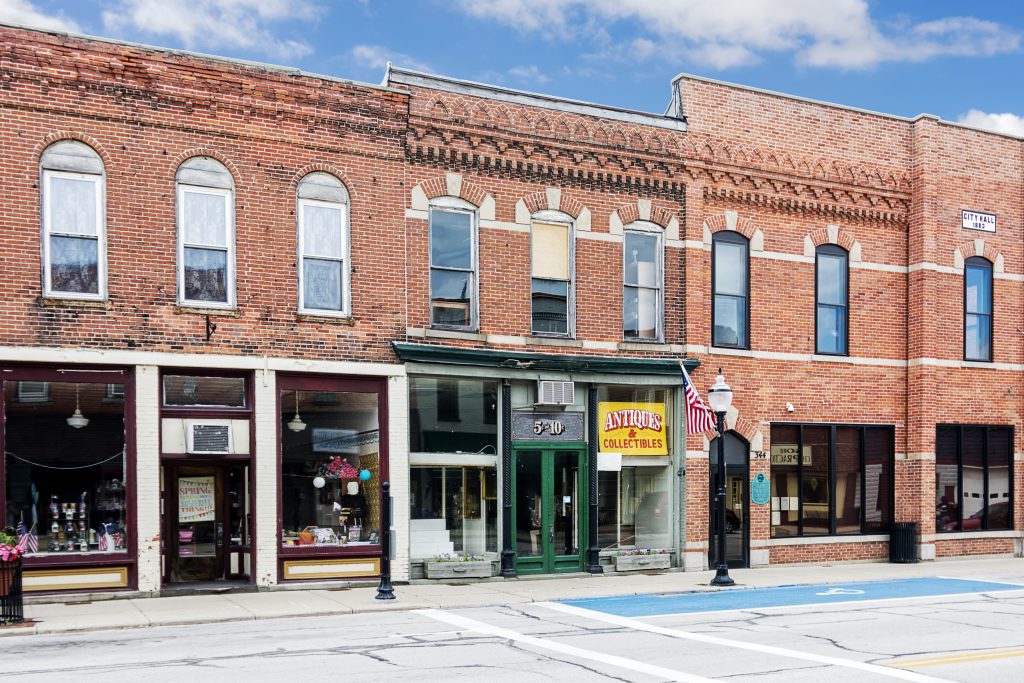 Since 2002, more than 1,200 independently owned rural pharmacies in the United States have closed, with the most drastic decline occurring between 2007 and 2009, according to a research brief from the RUPRI Center for Rural Health Policy Analysis. The report found that 630 rural communities that had at least one retail (independent, chain, or franchise) pharmacy in March 2003 had no retail pharmacy in March 2018. This decline has continued through 2018, although at a slower rate.
The culprit? The financial challenges posed to these pharmacies by the implementation of Medicare Part D. The report also notes that the closing of so many rural pharmacies can pose significant obstacles to residents living in these communities.