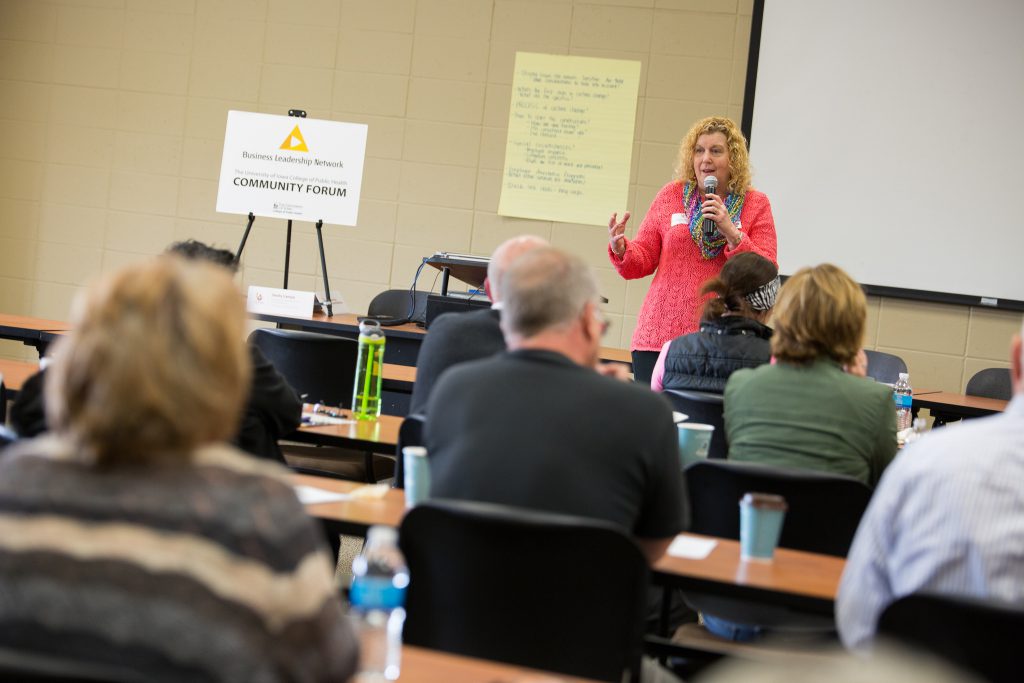 Since 2013, the Business Leadership Network has hosted 25 community forums, taking College of Public Health faculty and students on the road to engage participants in public health related conversations that lead to new collaborations.
Forums draw a cross-section of business owners and managers, economic development leaders, public health officials and health care providers, local elected officials, a variety of agency and organization representatives, and the general public.
Check out this video and read summaries below of past events to learn more about the community forums.
Spring 2021 Webinar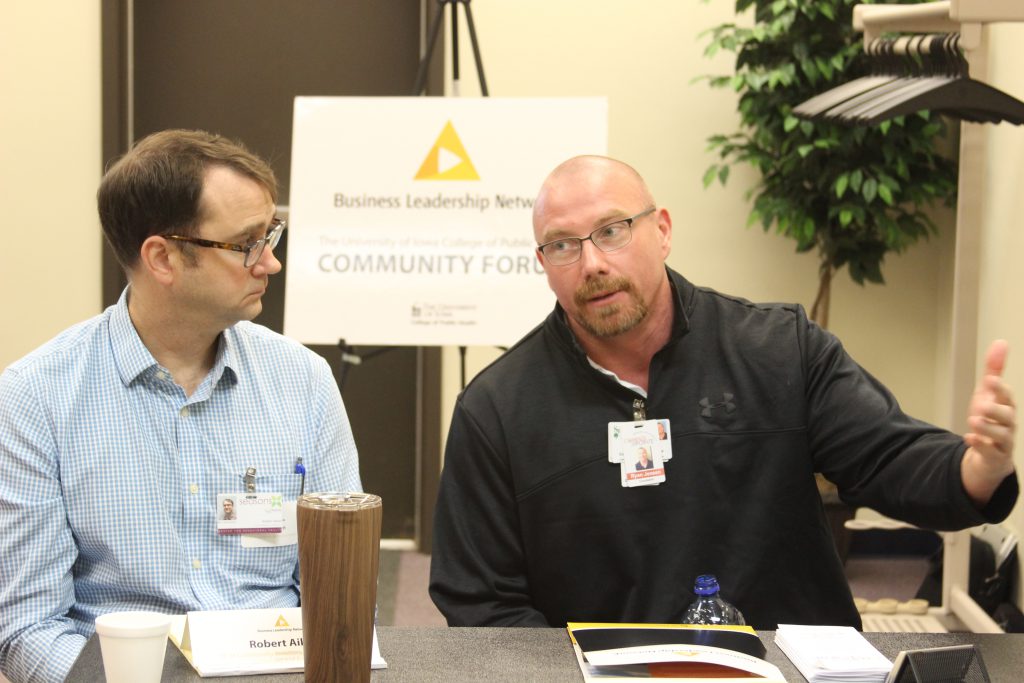 "A Shot at a Safer Workplace: Employee COVID-19 Vaccinations to Keep Your Business Healthy"
Tuesday, May 11, 2021, 3:30-4:30pm
Join us for a webinar presentation for employers to learn about ways to encourage and support employees in getting the vaccine in order to keep them healthy and business running smoothly. See what other Iowa businesses are doing and ask medical and public health experts questions you may have about the vaccine. Register here to attend the webinar.
Summaries of Past Forum discussions
Forum Topics have included:
Aging Populations and the Workforce
Agricultural Health and Safety
Building a Healthy Community
Community and Behavioral Health
Community Health and Wellness
Cyber-bullying in Schools and the Workplace
Health Systems and Population Health
Healthcare Policy and Impacts of Reform
Immunizations as a Community Health Issue
Local County Health Assessment
Substance Use Issues in Community Health
Sustaining the Health & Wellness of the Community
Using Data – Know What Works
Women's Health Issues
Workplace Health and Safety
Youth and Adolescents
Learn more about the Business Leadership Network.