BLN Community Grant Program
The UI College of Public Health's Business Leadership Network (BLN) Community Grant Program supports programs and activities that build collaborations and support community well-being.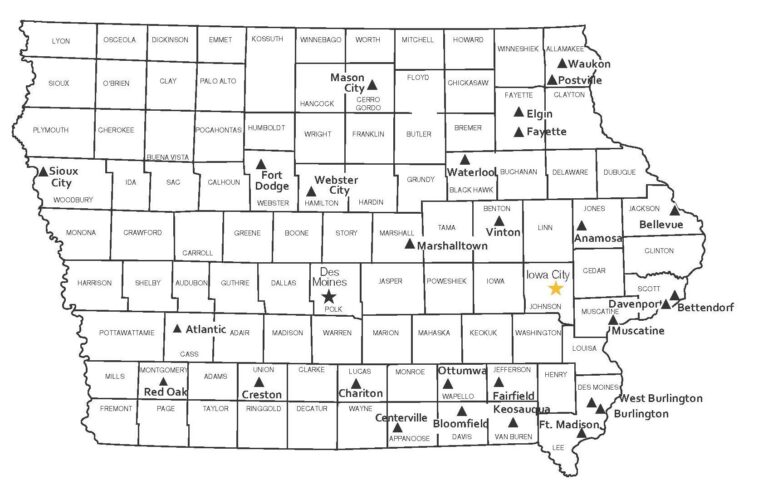 The purpose of the BLN Community Grant is to foster collaboration in Iowa communities in addressing areas of identified community health or public health need. The intent is also to begin or strengthen partnerships with business and industry and to link with the University of Iowa College of Public Health experts and resources in appropriate topical issues.
"With the COVID-19 pandemic, there is a greater need than ever to support community health," says Edith Parker, dean of the University of Iowa College of Public Health. "This program demonstrates the power of partnerships among the university, local businesses, and organizations to improve Iowans' well-being."
Grants are awarded on a competitive basis to nonprofit organizations and local government entities in communities that are located within the state of Iowa. The grant program funds, in conjunction with an equal cash or in-kind match from another organization, will be used for public health-related initiatives and projects in the recipient communities. Support for the community grant program is provided by the Iowa Farm Bureau Federation.
2021 Grant Awards
The following five organizations will receive cash grant awards up to $3,000 for projects that will run from March 1 – December 31, 2021:
Building Bridges, Burlington
Cedar/Jones Early Childhood Iowa, Anamosa
NAMI Southeast Iowa, West Burlington
South Central Iowa Community Action Program-Parents as Teachers, Chariton
Vinton/Shellsburg Community School District, Vinton
Learn more about the BLN community grant program and recipients:
Download a brochure on the BLN community grant program: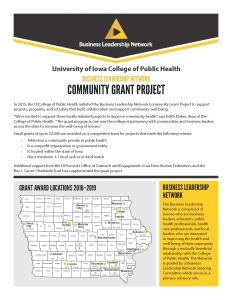 Learn more about the Business Leadership Network.