Tom Miller, PhD '07
Director of Health Policy Research,  American Society of Anesthesiologists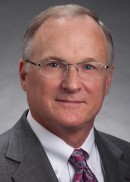 After more than 20 years in the health care industry, I applied for and was accepted in the Health Services and Policy PhD program in the Department of Health Management and Policy in the College of Public Health (CPH). I was not sure what to expect and was extremely please with several aspects of the program. From day one, I was involved with applied health services research and the experience and learning continued through graduation. A major strength of the program was the substantial inter-departmental and inter-college collaboration. I had the pleasure to develop relationships with research faculty across CPH department and across colleges, including the College of Medicine and the College of Pharmacy. One real advantage of this collaborative environment was the ability to learn different approaches to research study design and analytics; including those common in the social sciences, in biostatistics, and in econometrics. My dissertation char was Dr. Fredric Wolinsky, the John W. Colloton Chair in Health Management and Policy, a nationally renowned and prolific author of health services research. The out-of-classroom learning experience with Dr. Wolinsky was remendous. He was extremely accessible and enabled me to participate in various research projects involving "big data" – specifically, Medicare claims. The experiences has been vital to my current research role in a medical specialty society. Several years later, I still have contact with several of my peers from the program.
Kwame Nyarko, PhD, '14
Steven M. Teutsch Prevention Effectiveness Fellow, National Center for Birth Defects and Developmental Disabilities, US Centers for Disease Control and Prevention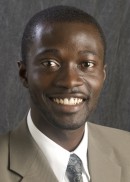 Right after my undergraduate education, I was accepted into the Health Services and Policy program at the University of Iowa. In the program, I had the privilege of working with one of the leading Health Economists in the field of birth defects. My experience in the program prepared me for a career working on infant and child health issues which are aimed at preventing disease, and reducing disease burden and costs. What I appreciate most about my doctoral training at Iowa is that it taught me to ask difficult questions and to look beyond what is obvious. As a Health Economist, it also taught me the importance of assessing potential epidemiologic ramifications of policy interventions, which may be missed  if we only consider cost-savings. This is an important skill that makes for a well-rounded researcher. Thank you Iowa!
Paula Weigel, PhD, '14
Research Associate, Department of Health Management and Policy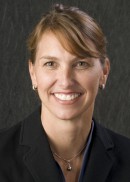 I applied to the Health Services Research and Policy program at the University of Iowa's College of Public Health with a background in engineering and management science. The program appealed to me because it applies quantitative and qualitative skills to analyze the challenges and opportunities facing our health care delivery system. I think the program does an outstanding job of preparing its candidates for careers in health services research and health policy because of three key program design elements: a curriculum that builds a fund of knowledge about the context of our health system, the development of analytic capabilities through advanced statistics and methods classes, and an apprenticeship philosophy where we work closely with faculty practicing our skill sets on timely research questions. Through class work, research, and the dissertation process, candidates have mentors from a variety of disciplines, which added depth and breadth to my experience in the program.
Since graduating in May 2014 I have worked as a research associate in the Department of Health Management and Policy in the University of Iowa's College of Public Health. My research has focused on issues relevant to rural health care delivery, including how policy changes affect rural people, providers, and places. I have contributed to or authored several policy briefs, peer-reviewed publications, and white papers. My experiences in data collection and management, data analysis, study design and execution have enabled me to look at a broad range of health services issues, including how people use health care, how health care access and quality impacts outcomes, and how policy translates to changes in service delivery, access, and costs.
Adaeze Enekwechi, PhD, '07
Associate Director, Health Programs, Office of Management and Budget
The Health Services and Policy program at the University of Iowa prepared me for a career where I now work on issues around delivery system reform particularly under Medicare, Medicaid, and commercial plans. I was supported by the National Institute on Aging through a four-year NRSA competitive grant, as well as through a Dean's Graduate Fellowship from the Graduate College. What I appreciate most about my doctoral training at Iowa is that it focused on developing independent researchers who could also work in other policy settings and apply their knowledge more broadly.