MPH in Policy Internships
Students gain valuable insight and practical experience through summer internship opportunities located all across the country. Exposure to different types of organizations and ideas help students develop leadership skills most relevant to the practice of public health policy and prepare for future careers in the field.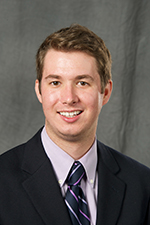 Bryant Conkling, MPH 2014
Undergraduate Institution/Degree: Beloit College, Political Science
Internship Organization/Location: National Rural Health Association, Washington, D.C.
I spent the summer of 2013 working in the government affairs department of the National Rural Health Association in Washington, DC. My internship consisted of performing legislative and regulatory analysis, such as composing policy briefs on specific issues related to Medicare, Medicaid, and rural health care. I also organized lobbying events and meetings with federal officials, including serving as a note taker for a White House meeting. My summer as an intern with NRHA has prepared me for a career in Washington, DC and elsewhere in the policy world through hands on work and a dedicated staff that strives to help former interns succeed.
Alexis Kolpakas, MHA, MPH 2010
Undergrad Institution/Degree: Syracuse University, Biology
Internship Organization/Location: TRICARE Regional Office – West, San Diego, CA
As an intern at TRICARE Regional Office – West, I was exposed to the practical reality of policy-making and system-level administration oversight. The competencies that I acquired through the MPH in Policy program undoubtedly contributed to my success in this position. In particular, my professors' experiential knowledge of the field and practical classroom approach gave me a unique perspective and the skills necessary to be a contributing member of the team.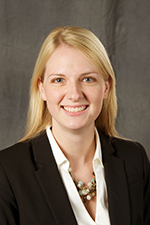 Katherine Read, MHA, MPH Student
Undergrad Institution/Degree: Cornell College, Psychology
Internship Organization/Location: University of Iowa Health Alliance, Iowa City, IA
The Health Alliance is comprised of over 50 hospitals working together to improve quality and reduce healthcare costs. I assisted the communications and marketing team in developing material to promote UIHA and worked closely with the clinical integration team as they developed plans for clinical integration. The insights I gained this summer will help me prepare for a future in policy development and implementation.