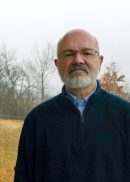 Title(s): John W. Colloton Chair , Emeritus
Department: Health Management and Policy
Office: N201 CPHB
Phone: (319) 384-3821
Fred Wolinsky earned his B.A. from Friends University in 1972, his M.A. from Drake University in 1974, and his Ph.D. from Southern Illinois University at Carbondale in 1977, all in Sociology. He was recruited to be the inaugural holder of the John W. Colloton Chair in Health Management and Policy at the University of Iowa in 2003, a position which he held until his retirement in October 2017. Fred is now the John W. Colloton Chair, Emeritus, and is also Professor Emeritus of Medicine and of Nursing. Fred has published 4 books, over 30 book chapters and commentaries, and more than 250 journal articles in the leading scholarly journals of medicine, public health, epidemiology, geriatrics, gerontology, and health services research. The Web of Science indicates that these works have been cited over 10,000 times in more than 7,800 journal articles. Fred's research agenda on the health and health behavior of older adults was continuously funded by the National Institutes of Health and other federal agencies for more than three decades up until his retirement. Fred has received collegiate awards for his teaching, research, and mentoring, as well as the Matilda White Riley Distinguished Scholar Award from the American Sociological Association. In 2017, Fred received the Doctor of Science degree, honoris causa, from his alma mater, Friends University, and delivered their 2017 commencement address. Fred continues to work on various research projects involving cognitive training, and the use of health services, both among older adults.
Courses Taught
Design Issues in Health Services Research
Guided Research
Research Interests
Health related quality of life
Health and illness behavior among older adults
Assessment of meaningful change in longitudinal modeling
Background