Industrial Hygiene Program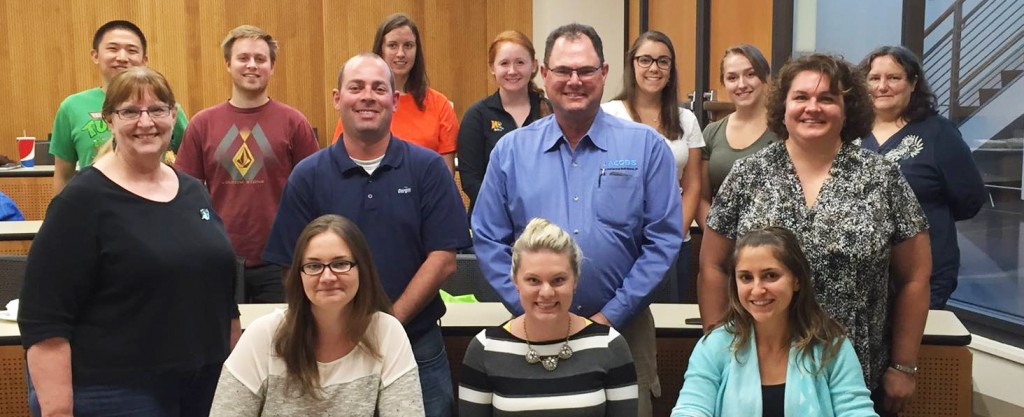 The University of Iowa's Industrial Hygiene program trains students to recognize, evaluate, and control occupational and environmental hazards to prevent diseases and injuries. A great strength of our program is the depth of instruction on assessing exposures to and control of health hazards in the workplace with extensive coursework and hands-on activities. Students are also introduced more broadly to the field of occupational and environmental health with coursework in safety, ergonomics, environmental health, toxicology, epidemiology and statistics.
M.S. and Ph.D. tracks provide applied research training, which allows students to focus on specialized areas of interest. Many of our graduates become leaders in the field of occupational and environmental health, making major contributions toward reducing disease and injury. M.S. tracks are accredited by ABET.
Mission and vision statements for the program are developed and reviewed regularly. The current statements are:
Our mission is to train individuals to prevent occupational disease and injury through the practice of the art and science of industrial hygiene.
We believe that Occupational Health and Safety is more than a job; it is a lifetime commitment. Our vision is for each student to develop skills and knowledge needed to continuously improve on all aspects of the occupational environment, creating a healthier workplace for tomorrow.
Curriculum
Details on the MS and PhD curricula within the Department of Occupational and Environmental Health.
Student Research
See examples of research conducted by our industrial hygiene students.
Facilities
Learn about our industrial hygiene research and training facilities.
Core Faculty
Meet the core faculty of our industrial hygiene program.
FAQ
Answers to frequently asked questions about our industrial hygiene program.
Funding
There are several sources of tuition funding for our students.