Communicating Data: Publications & Presentations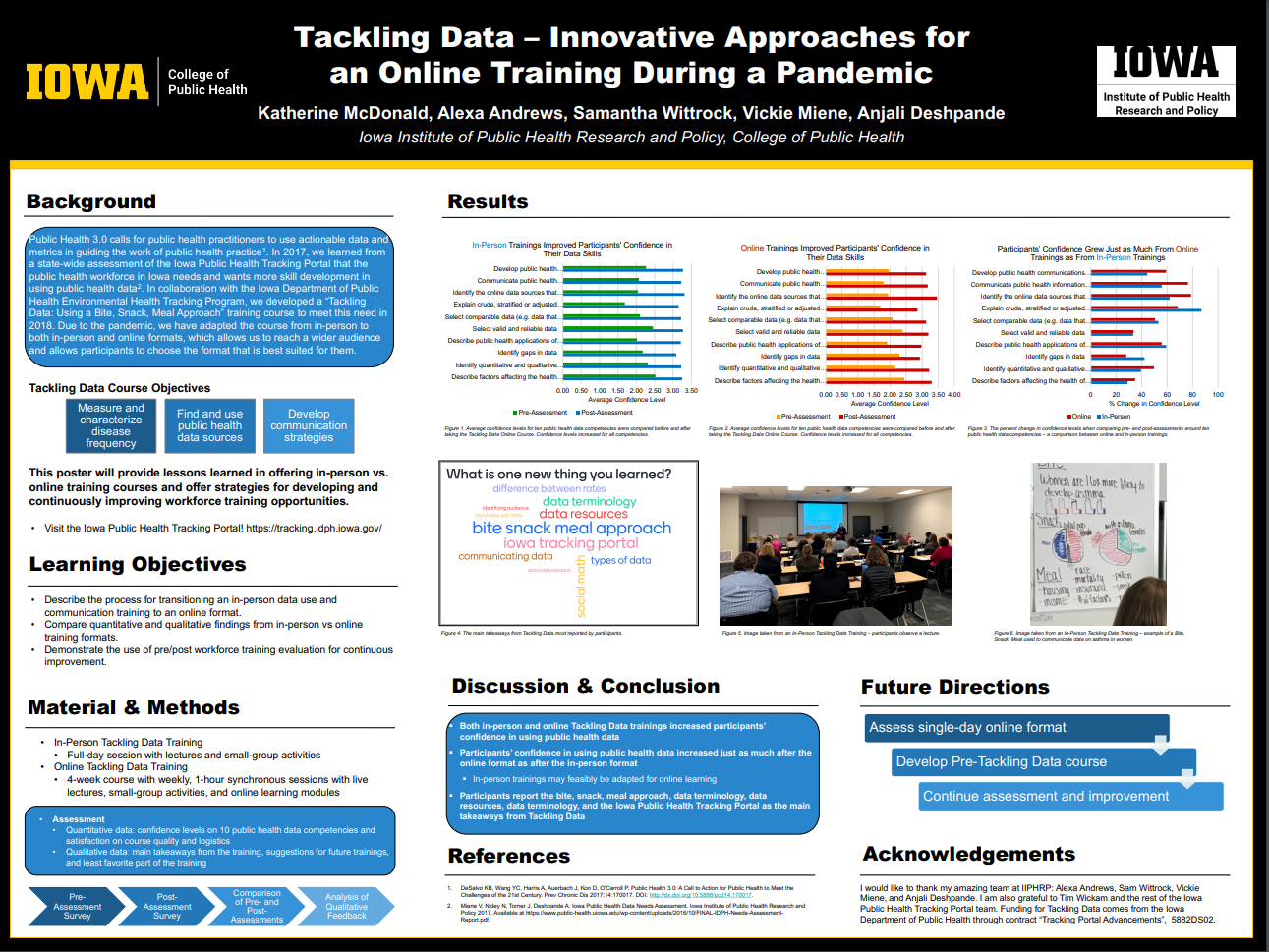 Public Health 3.0 calls for public health practitioners to use actionable data and metrics in guiding the work of public health practice. In 2017, we learned from a state-wide assessment of the Iowa Public Health Tracking Portal that the public health workforce in Iowa needs and wants more skill development in using public health data. In collaboration with the Iowa Department of Public Health Environmental Health Tracking Program, we developed a "Tackling Data: Using a Bite, Snack, Meal Approach" training course to meet this need in 2018. Due to the pandemic, we have adapted the course from in-person to both in-person and online formats, which allows us to reach a wider audience and allows participants to choose the format that is best suited for them.
This poster will provide lessons learned in offering in-person vs. online training courses and offer strategies for developing and continuously improving workforce training opportunities.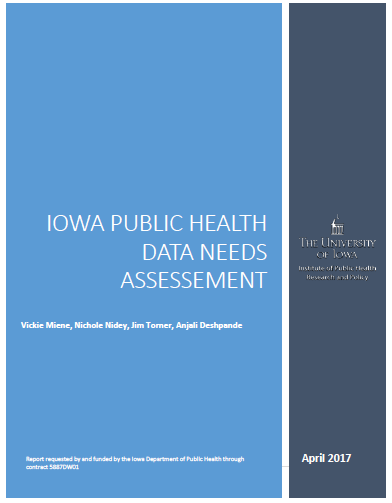 The Iowa Institute of Public Health Research and Policy (IIPHRP) was contracted by the Iowa Department of Public Health (IDPH) in October 2016 to conduct a public health data needs assessment to better understand the needs of stakeholders and the role of the Iowa Public Health Tracking Portal. A mixed methods assessment that engaged multiple stakeholders from multiple sectors through a combination of online surveys, focus group sessions, individual interviews and portal analytics was conducted. The results of this assessment include short term and long-term recommendations to guide further development and resource assignment to the public health data needs of stakeholders.
From this assessment, the IIPHRP in collaboration with the IDPH have developed  "Tackling Data" trainings.   The IIPHRP in collaboration with the Midwestern Public Health Training Center have developed a range of instructional videos about data terms and concepts with funding support from the IDPH.