Healthcare Associated Infections Tabletop Exercises
About
Tabletop exercises provide low-risk, and highly effective way to assess emergency response plans in advance which helps individuals across the organization and the community to understand their roles in an emergency. These exercises will provide the opportunity for participants to critically think about potential scenarios that might impact normal operations.
The University of Iowa College of Public Health, Carver College of Medicine and The State Hygienic lab in collaboration with the Iowa Department of Health and Human Services will host 16 interactive, discussion based exercises that will focus on the awareness and response of hospitals and long term care facilities about multidrug-resistant organism (MDRO) threats, around the state of Iowa over the next year.
MDROs are bacteria that resist treatment with more than one antibiotics. They are found mainly in hospitals and long-term care facilities and are often spread from patient to patient through hands of healthcare workers. The diseases of focus during these exercises will be: Candida auris (C. auris) & Carbapenem-resistant A. baumannii (CRAB)
Who should attend? Personnel from long term care facilities, hospitals and those responsible for community emergency preparedness
Register today!
Want to attend a tabletop exercise in your area? Check out our scheduled events and sign up today!
---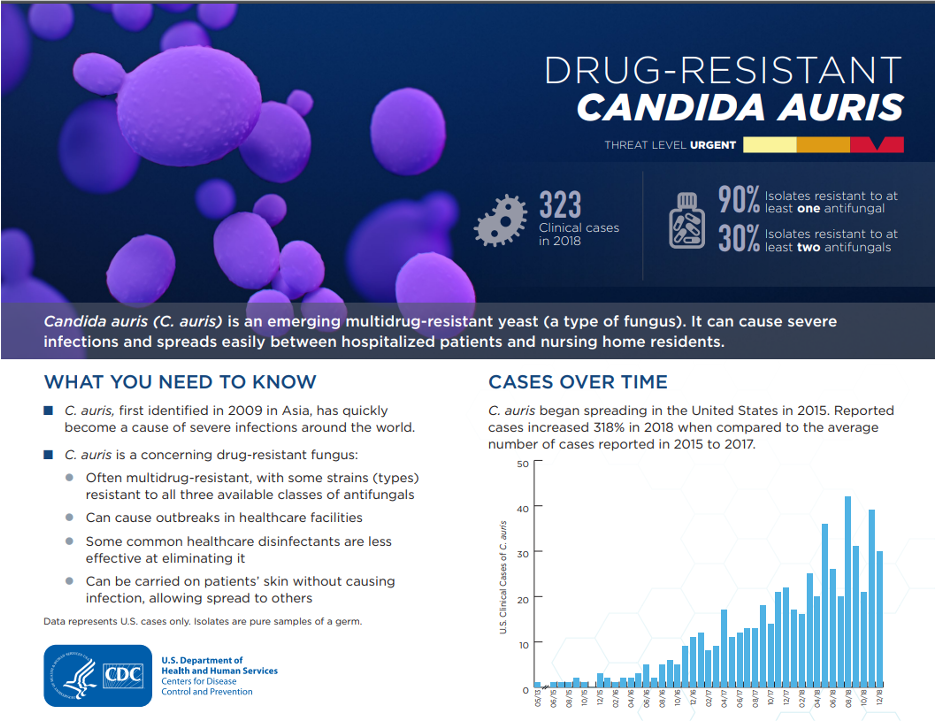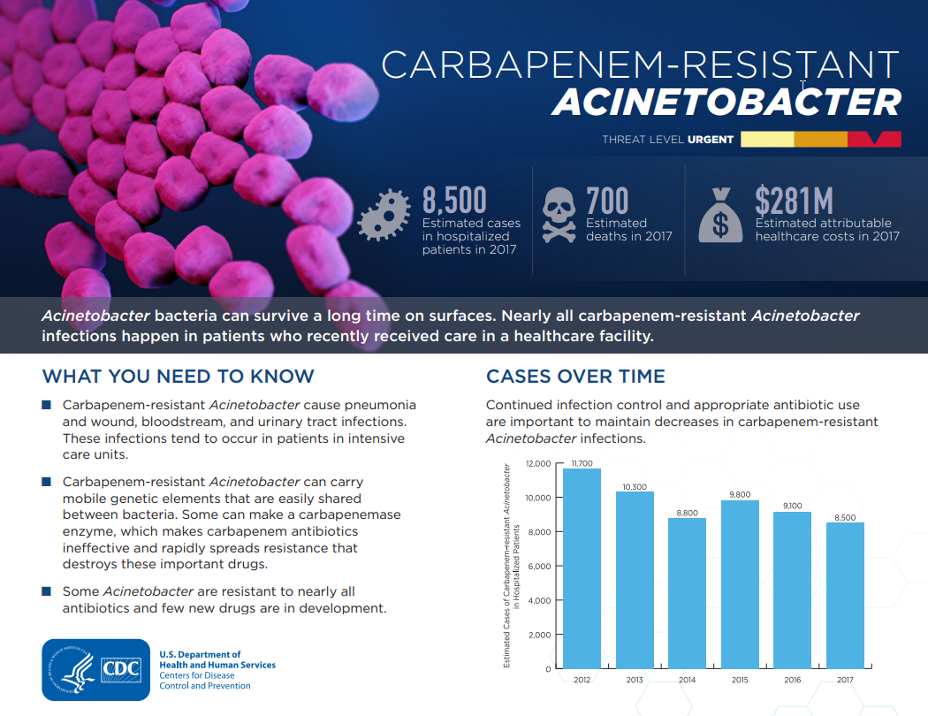 ---
To be added to our mailing list to get updates about trainings please fill out your email below:
This training is provided free of charge thanks to a collaboration between these organizations: The University of Iowa College of Public Health, Carver College of Medicine and The State Hygienic lab in collaboration with Iowa Health and Human Services.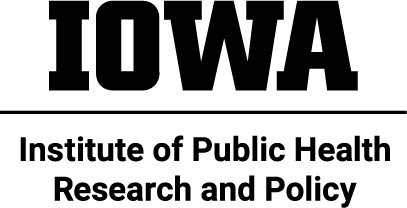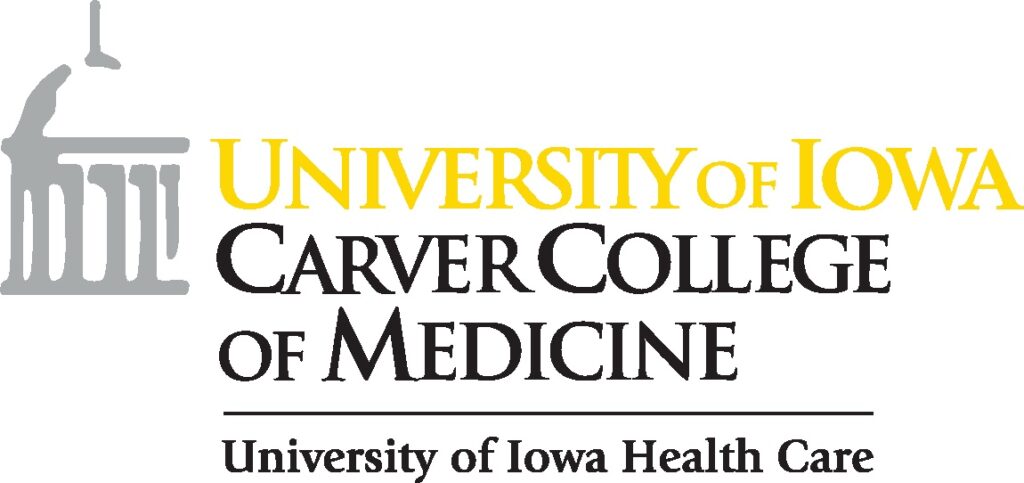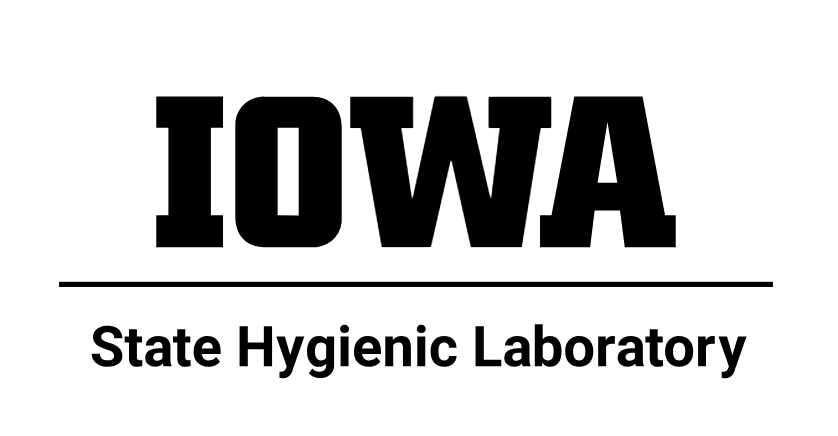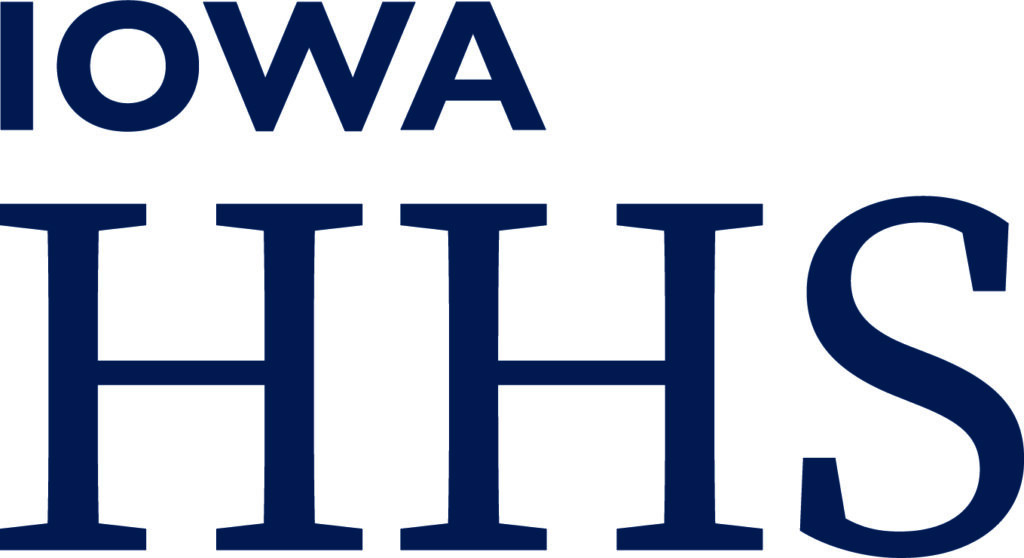 ---
Meet the Team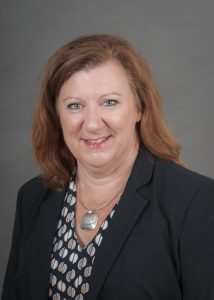 Vickie Miene, MS, MA, LMHC
Director Miene is trained as a mental health therapist, and earned a Master of Health Care Delivery Science degree from Dartmouth College. Her education and her 30 years of work experience have enabled her to develop a unique skill set. Through her psychology and mental health background, Ms. Miene has gained experience with group engagement strategies, adult learning concepts and interpersonal learning techniques which create successful training experiences. In addition, her MS degree helped her develop expertise in organizational effectiveness, quality improvement methods and strategies to build meaningful collaborations. Moreover, she is skilled at teaching others how to build shared agendas and create collaborative partnerships with disparate organizations. Ms. Miene directs a $2,000,000 Public Health Workforce grant (COVID-19 Supplemental funding) in partnership with Iowa Health and Human Services. This multifaceted contract includes building and delivering trainings for the current public health workforce in the areas of heath equity, mental health and well-being and in communicating and visualizing public health data. In 2013, Magellan of Iowa contracted with Ms. Miene and her team to create a multifaceted training curriculum to move the mental health workforce in the state of Iowa from a single point-of-care focus to an Integrated Health Home model-of-care. This statewide system overhaul included building an on-going, multifaceted training curriculum for a variety of audiences including providers, administrators, patients, teachers, community organizations, law enforcement personnel and others. The in-person trainings provided across the state, took place over the course of 1, 2, or 3 days. Some training programs were delivered in a conference-type setting with large audiences and others were delivered in a workshop setting with a smaller number of people and highly interactive activities. Some of the curriculum used a train-the-trainer model so the information could be more widely disseminated. Reviews of the training courses (in all formats) were overwhelmingly positive. In addition, Ms. Miene led another team in developing and piloting Iowa's peer support training program, which trains persons who have experienced mental health issues to become peer to peer advisors. Parts of both training programs are still in use. Ms. Miene co-led the INVEST Health Community Building Initiative with the City of Iowa City, Manager and the Iowa City Housing Authority. This project, which was developed to bridge the gap between health and housing sectors, was funded through a grant (one of 52 awards to US midsized cities) from the Robert Wood Johnson Foundation. By using a collective impact model, the project, successfully bought together health and housing sectors through a series of collaborative planning meetings with a core group, formed a multidisciplinary advisory group and used visioning sessions and a large interactive conference to move the goals forward. Finally, Ms. Miene has directed many statewide programs, successfully led contracts and programs with local, state and national organizations and has consistently met deliverables with outstanding products. She uses quality improvement methodology to continuously improve operations. Contact at vickie-miene@uiowa.edu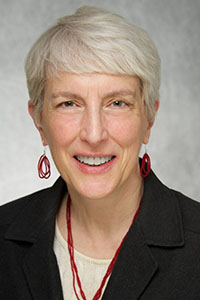 Loreen Herwaldt, MD
The MDRO Director for this Project, Dr. Herwaldt is a Professor of Internal Medicine and Epidemiology at the CCOM and the CPH. She received her medical degree at the University of Wisconsin, Madison and did her Internal Medicine residency and her Infectious Disease fellowship at Barnes Hospital/Washington University. Between her residency and her fellowship, she was an Epidemic Intelligence Service officer at the Centers for Disease Control (CDC). During that time, she investigated several outbreaks. She directed the UIHC Program of Hospital Epidemiology for >20 years (1990-1995 Associate Hospital Epidemiologist; 1995-2015 Hospital Epidemiologist). In that role, she investigated several outbreaks and participated in multiple tabletop exercises regarding both bio-emergencies and other emergencies. She helped the UIHC prepare for SARS-CoV-1, Novel H1N1 2009 influenza, MERS, and Ebola and she helped the UIHC become both IDPH's designated "Ebola Treatment Center" and the Department of Homeland Security Region VII's only Tier II Ebola treatment center for both pediatric and adult patients and, thus, the only back-up for the regional center in Omaha. She worked very closely with Ms. Stephanie Holley and Mr. Michael Hartley (consultants for this project) on these efforts. In addition, she went to North York Hospital in Toronto, Ontario to help them prepare to reopen after their devastating SARS-CoV-1 outbreak. She contributed to WHO's assessment of personal protective equipment needed to prevent transmission of Ebola virus and other pathogens of high importance and has been an expert on several WHO Delphi surveys about research priorities for hand hygiene. Contact at loreen-herwaldt@uiowa.edu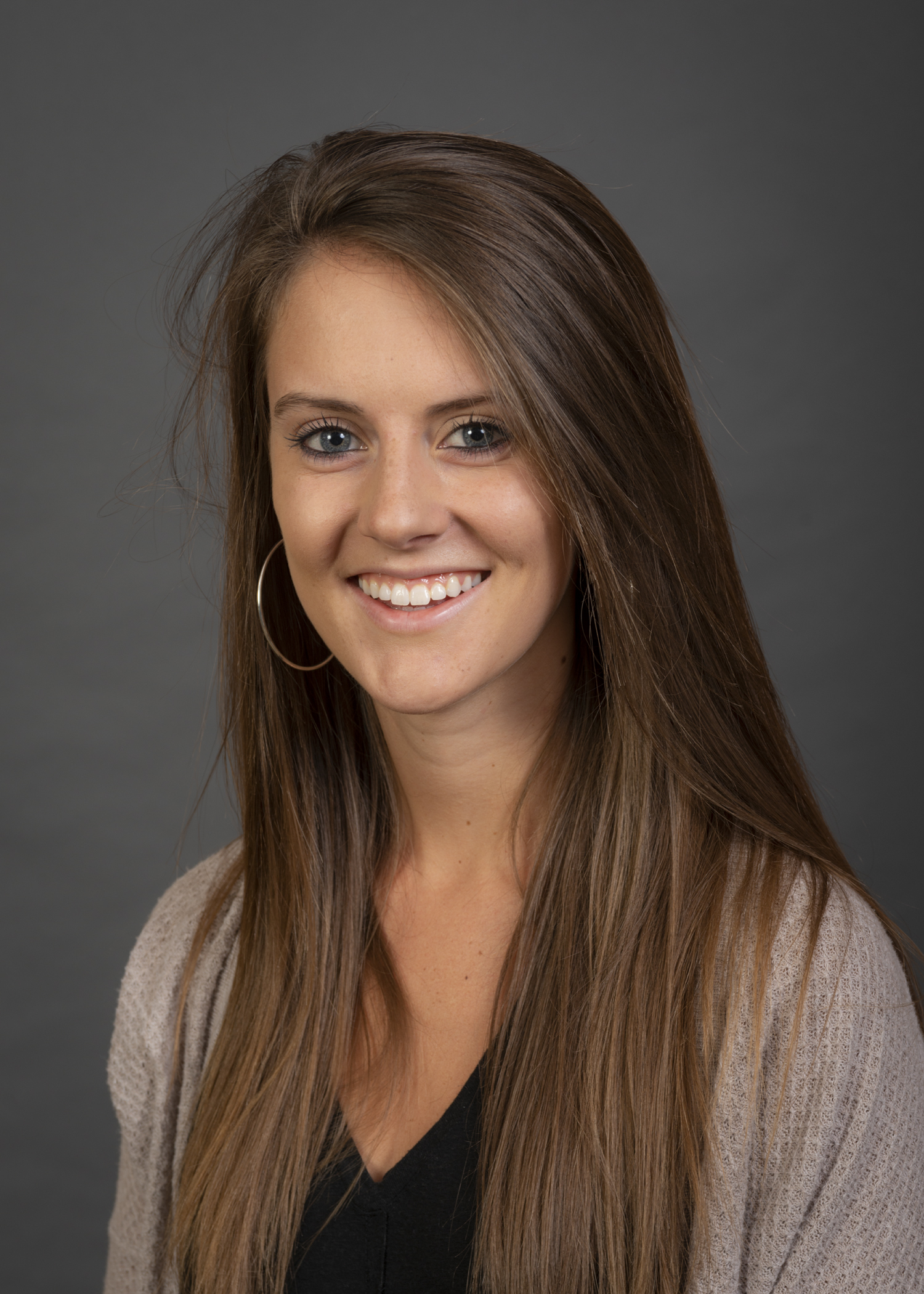 Josie Hentzen, MPH
Josie Hentzen has been the program coordinator for Healthy LifeStars at the Iowa Institute of Public Health Research and Policy at the University of Iowa for the past four years. As the program coordinator she provides support to partner sites, coordinates student coaches, maintains community relationships, and assists with implementation of the program. She graduated with her MPH with a concentration in Community and Behavioral Health from the University of Iowa College of Public Health. During her time as a Master's student she volunteered as a head coach for Healthy LifeStars, as well completed her practicum with the organization. Josie is a Certified Health Education Specialists and received her Bachelors in Health Promotion at the University of Iowa. Contact at josie-hentzen@uiowa.edu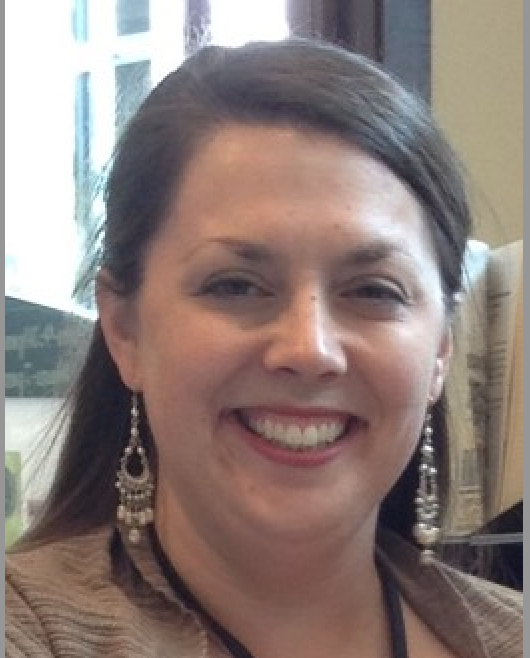 Melissa Ward, MS
Melissa Ward earned her Master of Science degree in epidemiology from the University of Iowa in 2003. Since then, she has worked with Dr. Herwaldt. During this time, she has become an excellent research coordinator. In that role, she has coordinated several multicenter studies and she has gained expertise in IRB application development and maintenance, human subjects' recruitment and consent, data collection and management, database/data entry form development and maintenance, cleaning and preparing datasets for analysis, conducting basic statistical analyses, and manuscript preparation and submission. She has facilitated and organized communication with investigators and research coordinators at other study sites, coordinated investigators' meetings and deliverables for multiple studies including our currently funded federal grants. She has help create patient surveys, assisted with manuscript preparation, done copy-editing, manuscript submission, and reviews our financial reports. She was the lead author of a systematic review of hand hygiene monitoring systems and she has assisted with many literature searches and meta-analyses. She has assisted Dr. Herwaldt in supervising graduate and medical students' projects and she single-handedly organized and conducted the year-long specimen collection for our SARS-CoV-2 serosurvey of UIHC's healthcare professionals. She has also participated in the data analysis.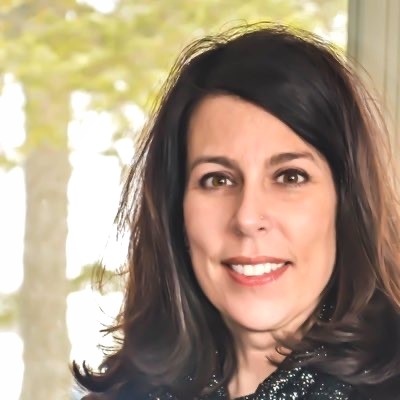 Tricia Kitzman, MPH
Ms. Kitzmann received her Master's degree in Public Health from St. Louis University. She was the Director of the Rapids AIDS Project for which she managed the prevention, Ryan White case management services and AIDS federal housing dollars for several counties. Ms. Kitzmann worked as a Regional Epidemiologist with the Iowa Department of Public Health (IDPH) for 5 years. Ms. Kitzmann was an Adjunct Professor at the University of Northern Iowa (UNI) for four years teaching the Introduction to Epidemiology course that introduced undergraduate students to epidemiology concepts and how to apply them. Ms. Kitzmann was the Deputy Director of Johnson County Public Health for 10 years and was the Interim Director for one year. She ran the day-to-day operations of the department and oversaw many programs. She specifically worked on public health preparedness planning and exercises and accreditation activities. Ms. Kitzmann also coordinated and facilitated the local multidisciplinary preparedness meetings in Johnson County, with representation from local hospitals, emergency management, school districts, Board of Health, Board of Supervisors, private and public industries. She is a member of the Safeguard Iowa Partnership (SIP) and assists with the collaboration of public and private sectors in preparedness planning and exercising. During her time at Johnson County Public Health, Ms. Kitzmann was the accreditation coordinator as the department worked on their PHAB accreditation. She assisted with developing and implementing the strategic plan, quality improvement plans, workforce development plans and program evaluation. Ms. Kitzmann was the Community Health Manager at Linn County Public Health for three and a half years. She was actively involved with the Community Health Assessment, Community Health Improvement Plan, My Care Community, Preparedness Planning, Infectious Disease Prevention and Control Measures and worked closely with clinical services. She led Linn County's COVID-19 response and served as Co-Unified Commander and the department's Incident Commander. She has been on the Preparedness Advisory Council (PAC) for 13 years. Ms. Kitzmann has been a member of the Iowa Public Health Association (IPHA) since 2008 and was the President of the IPHA 2014-2015. She chaired the Iowa Governor's Conference on Public Health Planning Committee in 2017. Currently, Ms. Kitzmann is a program coordinator with the CPH Strike Force.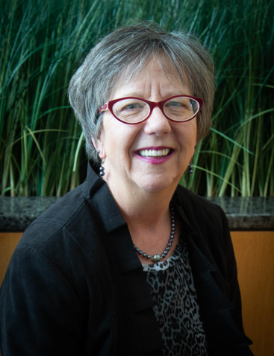 Bonnie Rubin, MLS(ASCP), MBA, MHA
Bonnie D. Rubin, MLS(ASCP), MBA, MHA has over 40 years' experience in laboratory management and practice with 15 of those years working in the state public health laboratory and overseeing laboratory emergency preparedness & response statewide. Since retiring from the state laboratory, she is devoting her time, knowledge and expertise to teaching and providing hands-on experiential opportunities to public health undergraduate, graduate and healthcare administration students while developing and enhancing medical laboratory training programs. She is currently the Chair of the Johnson County Board of Health, site surveyor for the Public Health Accreditation Board, an Adjunct Assistant Professor and Faculty Sponsor for the Strike Force in the University of Iowa College of Public Health. She also maintains her public health and laboratory professional involvement through the Iowa Public Health Association, the Association of Public Health Laboratories and the Clinical Laboratory Management Association.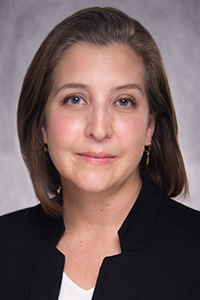 Karen Brust, MD
Dr. Karen Brust received her BA from Boston College University in 1999 and her MD from the University of Texas Health Science Center, San Antonio School of Medicine in 2004. She did her Internal Medicine residency at Scott and White Health in Temple, Texas (2004-2007), a year of chief residency (2007-2008), and her Infectious Diseases fellowship (2009-2011) at the same institution. She served as a hospitalist (2008-2009) and was on faculty in the Infectious Diseases Division at Scott and White Health and a Clinical Assistant Professor, Core Teaching Faculty at Texas A&M Health Science Center from 2011-2022. She served as the Medical Health Authority (2012-2013) and Tuberculosis Health Authority (2018-2019) of Bell County Public Health District (BCPHD) in Temple, Texas. During this time, she participated in table-top exercises with BCPHD regarding an influx of patients with Ebola in 2014 and patients with COVID-19 in 2020. She was the Medical Director for the Infection Control Program (2013-2022) and the Medical Director of the Antimicrobial Stewardship Program (2019-20) at Baylor Scott and White Health. She joined the faculty of the CCoM's Infectious Diseases Division and became the UIHC's Hospital Epidemiologist in 2022. While serving as Medical Director for the Infection Control Program at Scott and White Health in Temple Texas, she helped lead the hospital's and the system's response to COVID-19 and she provided care for many of these patients. During that time, she also managed various outbreaks and she helped mitigate a significant MDR-Acinetobacter outbreak in the ICU setting.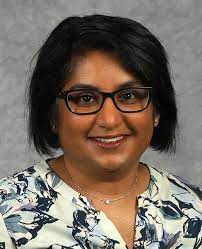 Kanwal Alvarez, PhD
Dr. Alvarez is a APHL doctoral fellow at the State Hygienic Laboratory. Her experience includes 10 years of teaching as an Assistant Professor and then later, an Associate Professor of Biology. Dr. Alvarez earned her doctorate from University of California, Riverside in Cell, Molecular and Developmental Biology. Her dissertation focused on vector borne diseases involving molecular characterization of vector immune pathways. Dr. Alvarez is a member of the Association of Microbiology (ASM) and has published in Journal of Microbiology and Biology Education (JMBE), PNAS, Science and PLOS. She serves as a reviewer for JMBE and often serves as a book reviewer for science publishers. While serving as Medical Director for the Infection Control Program at Scott and White Health in Temple Texas, she helped lead the hospital's and the system's response to COVID-19 and she provided care for many of these patients. During that time, she also managed various outbreaks and she helped mitigate a significant MDR-Acinetobacter outbreak in the ICU setting.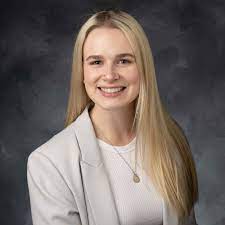 Megan Ahmann, MS
Megan Ahmann is an APHL Fellow working at the Iowa State Hygienic Laboratory. Her current focus as a fellow is in infectious disease and molecular diagnostics. She graduated with a B.S. degree in microbiology in 2022 and with an M.S. degree in epidemiology as well as a certificate in emerging infectious disease epidemiology in 2023, all from the University of Iowa. During her studies, she has had extensive experience with lab work and data management & analysis. For her graduate practicum, she collaborated with Dr. Loreen Herwaldt to analyze Staphylococcus aureus nasal carriage and surgical site infections among patients who had operations for orthopedic trauma. As she starts out her career in public health, her interests lie heavily within infection prevention and control.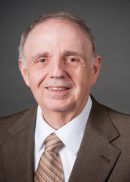 Michael Pentella, PhD, D(ABMM)
State Hygienic Lab Director
Dr. Mike Pentella is a Clinical Professor at the University of Iowa, College of Public Health and Director of the Iowa State Hygienic Laboratory. His experience spans over forty years in clinical microbiology and public health laboratories. He is certified as an American Board of Medical Microbiology Diplomate, a specialist in microbiology through the American Society for Clinical Pathology, and certified in infection control through the Association of Professionals in Infection Control. Dr. Pentella is a member of the Association of Public Health Laboratories (APHL) Biosafety Committee, Antibiotic Resistance Lab Workgroup, the APHL Infectious Disease Committee, and the APHL Respiratory Viruses Subcommittee. He has made several contributions that have improved the practice of clinical microbiology and biosafety. He has written over 50 articles and twenty book chapters.
Training Locations
Two trainings will be held in each of the regions below. In each region, one training will be focused on Candida auris (C. Auris) and one training will be focused on carbapenem-resistant A. baumannii (CRAB).
Those in hospitals settings should attend exercises on C. Auris.
Those that work in long term care facilities should attend the exercises on CRAB.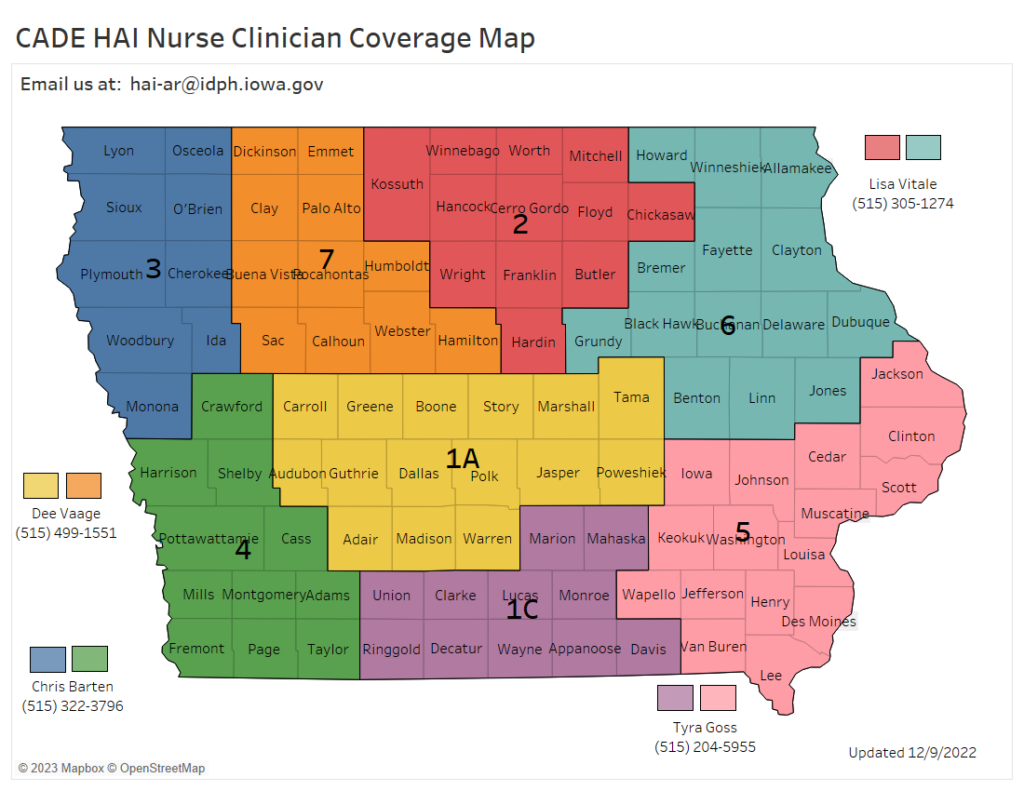 Events

To view upcoming training dates and register, please visit our events page!