About the Master of Public Health Program
The MPH program at the University of Iowa College of Public Health prepares students for public health practice by providing instruction in the five core disciplines of the field:
biostatistics
epidemiology
occupational and environmental health
health management and policy
community and behavioral health
Why is Public Health for You?
The Master of Public Health (MPH) is recognized globally as the primary professional practice degree in the field of public health.
Public Health is an interdisciplinary field made up of a broad array of professionals in health (dentists, nurses, pharmacists, physicians, and veterinarians), social work, nutrition, environmental science, education, biostatistics, epidemiology, health services, law, urban planning and many other fields.
Public health practitioners unite in a common goal of promoting health, preventing disease and injury, protecting the environment, and assuring optimal health services. Efforts are focused on communities and populations.
Students from a wide variety of educational backgrounds pursue the MPH degree.
Hear From Students!
"I was impressed by where the graduates of the MPH in Policy ended up after graduation and knew that Iowa would help me to refine and cultivate the skills necessary to excel in the health policy field."
-Stevland Sonnier, MPH Class of 2021
---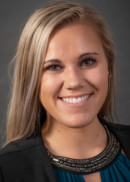 "I chose to pursue my MPH degree at Iowa through the Undergrad-to-Grad program because I found a passion for both public health and policy, and appreciated all of the opportunities and knowledge that the Health Management and Policy Department had to offer. Additionally, students in the MPH program come from very diverse backgrounds and I knew that I would continue to learn and grow as a public health professional both in and out of the classroom."
-Emily Houston, MPH Class of 2021
Considering the MPH Degree?
Follow the links below for more information
Staff Contacts
Questions? Comments? Contact Us!
Questions?
Do you have questions? We have answers. Contact us via our information request form.